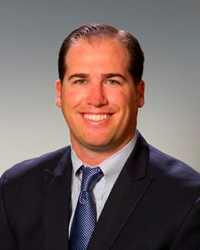 Clearwater, FL (PRWEB) March 06, 2015
Churchill Stateside Group, LLC (CSG), announces the closing of its tax credit equity fund for the development of solar energy projects in North Carolina. Churchill Stateside NC Tax Credit Fund III, LLC ("The Fund") is the third solar energy fund sponsored by CSG, a privately owned real estate and energy financial services company.
Since 2013, CSG's tax credit equity funds have financed over $132 million of renewable energy installations and have delivered completed projects and financial results to investors as forecasted.
"This announcement reflects the long term commitment for clean energy through the optimum tax credit structure with the highest quality participants. These efforts bring great benefit to our investors, the environment, and to the State of North Carolina," said Devin Sanderson, Senior Vice President and Director of Renewable Energy for CSG.
About Churchill Stateside Group
Churchill Stateside Group and its wholly owned affiliates (CSG) serve the affordable housing and renewable energy industries. CSG sponsors tax credit equity investment funds for institutional investors and provides a variety of construction and permanent financing solutions. The company's investor and developer clients benefit from our experienced staff, prominent and proactive senior leadership, and attractive debt and equity platforms. CSG has long-standing and successful investment relationships with numerous corporate investors, pension funds, and insurance companies. The company is also an approved USDA Rural Development and HUD MAP and LEAN Lender. CSG pursues high quality investment and lending opportunities across the nation.