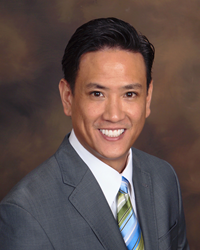 Westchase, FL (PRWEB) March 04, 2015
So many are in need of dental implants in Westchase, FL, that Dr. Renato J. Aves of Tampa Bay Institute of Oral Surgery and Dental Implants is now accepting new patients from the area in order to provide help. While tooth loss is a common problem, it carries emotional consequences in addition to serious oral and overall health problems. As an oral surgeon, Dr. Aves wants to improve people's lives by replacing their missing teeth with one of the most advanced restoration options available in dentistry today. Implants are generally recommended for tooth loss as they nearly replicate natural teeth in function and appearance.
Sadly, the fact that most Americans experience tooth loss at some point in their lives does not stop the negative social consequences related to missing teeth. Professional pursuits suffer due to the stigmas of tooth loss and even casual social situations can become strained when people pass judgments on a smile with gaps. In addition to the stress of day-to-day interactions, those with tooth loss face complications in their oral and general health. The jaw bone that previously supported extracted teeth deteriorates and chewing becomes difficult.
These issues are avoidable for those who obtain dental implants in Westchase, FL. Implants look like natural teeth and function so similarly that even close friends will never guess which teeth were once missing. The replacement consists of an implant post that sits in the bone and is completed with a dental crown. Since a dental implant is a permanent restoration, it does not require adhesives and is durable enough to chew the hard or tough foods that people crave. Missing teeth are replaced down to the roots, with the post of implants acting much like the roots of natural teeth. Healthy bone requires the frequent pressure that tooth roots provide with the force of chewing. Implants simulate that pressure, keeping bone healthy and strong.
Anyone who wants the opportunity to receive dental implants in Westchase, FL, is encouraged to learn more by visiting Dr. Aves' website or by calling his office. He is happy to sit down with patients to create individualized treatment plans.
About the Doctor
Dr. Renato Aves, with Tampa Bay Institute of Oral Surgery and Dental Implants, is an oral surgeon offering personalized dental care for patients in Tampa, FL. Dr. Aves has been practicing oral surgery for over 15 years, and has a special interest in dental implant surgery, wisdom teeth removal, management of infections, oral pathology and dental-facial trauma. He received his Doctor of Dental Surgery from the University of Missouri-Kansas City, followed by his Oral and Maxillofacial Surgery residency at Howard University Hospital. Dr. Aves is a member of the American Association of Oral and Maxillofacial Surgeons, Florida Society of Oral and Maxillofacial Surgeons, International Association of Oral and Maxillofacial Surgeons, American Dental Society of Anesthesia, American Dental Association and the Florida Dental Association. To learn about Tampa Bay Institute of Oral Surgery and Dental Implant Center please visit their website at http://www.tampabayos.com or call (813) 321-2202 to schedule a consultation.