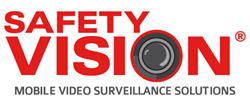 ...the availability of body worn cameras through a service like GSA seemed necessary.
Houston, TX (PRWEB) March 09, 2015
Safety Vision, LLC recently received notice of Acceptance of Modification to its Schedule 84 listing with the General Services Administration (GSA) of the United States Federal Government. Safety Vision's body worn camera is now available and the company is in the process of placing its new in-car video solution for law enforcement on the same schedule.
The GSA provides acquisition solutions to federal, state, and local governments. Schedule 84 encompasses "total solutions for law enforcement, security, facilities management, fire, rescue, clothing, marine craft, and emergency/disaster response." Vendors available through GSA have proven their solutions to be cost-effective, high-quality, and reliable.
"In a short six months body worn cameras have moved from the fringes of American policing to become a public safety good. With demand rising and bulk purchases becoming the norm, the availability of body worn cameras through a service like GSA seemed necessary," said Bruce Smith, Safety Vision's Owner and CEO.
Notably, state and local governments are allowed to purchase from GSA in light of the Local Preparedness Acquisition Act, signed June 26, 2008, that allows state and local governments to purchase "law enforcement and security equipment." Thus, it should be clearly stated that state and local authorities are allowed to purchase Safety Vision's products from the GSA.
Safety Vision has been listed on a GSA schedule for 15 years; this most recent announcement is a modification to Safety Vision's current contract. More information about Safety Vision's GSA Schedule 84 products may be attained on the GSA Advantage!® website, http://www.gsaadvantage.gov. Search by Contract Number (GS-07F-0022J) or Special Item Number "SIN" (426 4S - Surveillance Systems), or by calling Safety Vision at (800) 880-8855.
Safety Vision has long been a driving force in the mobile video surveillance market. Since 1993, Safety Vision has provided solutions to law enforcement, first responders, mass transit, pupil transportation, and the work and transportation truck industries. Safety Vision's expertise and knowledge are grounded in its long history that has provided a thorough understanding of the mobile applications of video technology. Safety Vision prides itself on its forward-thinking ideology, comprehensive solutions, extensive client list, and proven results. Safety Vision is headquartered in Houston, Texas. http://www.safetyvision.com