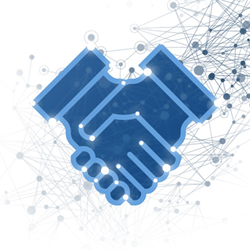 This summit is another step in Pipeliner CRM's commitment to work with our partners collaboratively and give tools and techniques to support their consulting success.
(PRWEB) March 05, 2015
Pipeliner CRM announced today its first International Partner Summit taking place in Los Angeles at the end of the month. Partners and key sales influencers will discuss the future of CRM for small and medium sized businesses. This summit signals the company's commitment to supporting and collaborating with partners globally.
The summit will take place March 30th and 31st at the Jonathan Club. Partners will be coming from Australia, Canada, UK, Sweden, Central Europe, and across the US. The company will introduce its new partner program and conduct orientation activities. The agenda will include a practical, hands-on, interactive 2-day working session exploring the CRM landscape in general, Sales, and the Pipeliner CRM roadmap in particular.
"I am thrilled to be able to welcome our consultants to our first International Partner Summit," stated Todd Martin, VP Global ISV & Partner Alliance. "We recognize that our consultants are intimately tied to our global expansion objectives and thus are looking forward to assisting them with the tools they need for mutual success."
"We have signed up to be a partner partly driven by the strong belief in the vision of Pipeliner CRM , but also by the great visual functionality of the product, " said Gary Perkins, Marketing Answers & Solutions Limited in the UK. "This is why we are investing in attending the first ever Partner Summit."
"We see 'mindset' as being one of the key reasons why people feel that Sales is much harder and more complex than it needs to be," said Ian Lowe of Go-Givers Australia. "That's why we're so excited about combining our refreshingly open and authentic approach to selling with a visual and intuitive sales CRM like Pipeliner CRM. Our unique partnership will help to change that mindset and accelerate success for individuals, teams and entire companies throughout Australia."
Pipeliner CRM is taking a new and exciting approach to the relationship with partners. Sales consultants need training and resources so that they can deliver expertise to their customers and thrive.
"We envision a new kind of partnership -- a mix of resources, benefits, and joint activities to ensure continuing value for participants," stated Nikolaus Kimla CEO of Pipeliner CRM. " This summit is another step in Pipeliner CRM's commitment to work with our partners collaboratively and give tools and techniques to support their consulting success."
Pipeliner CRM has has a content-driven educational philosophy -- articles, e-books, infographics, and whitepapers -- an arsenal of support for partner reference, often co-produced for partner use with prospects.
The partner portal is structured to offer the following tools to benefit partners:

Sales Playbooks: Insights, strategies, and practical information intended to complement partner's own sales process with target prospects
Training Assets: Videos, demos, training classes, and discussion guides
Marketing Assets: Case studies, press release templates, logos, screenshots, marketing templates
Sales Assets : Proposal templates, presentations, ebooks, and whitepapers
Pipeliner CRM offers partners a tool for their customers and business associates that will help them manage their sales pipeline as never before. "Pipeliner CRM assists us to help customers focus on their sales pipeline rather than the noise in many other CRM systems," stated Randy Tucker of TeamAutomation. "This allows the sales team to close deals more consistently."
For more information on Pipeliner CRM software or to download a 30-day free trial, please visit: http://www.pipelinersales.com/
For more information on the Partner Programs, please visit: http://partners.pipelinersales.com/
About Pipeliner CRM
Pipeliner CRM is a software system that enables salespeople and teams to understand their sales process and accelerate opportunities toward a close, while saving time and maintaining focus. Pipeliner CRM overlays organizational features atop a visual interface, creating a worktool that adapts to and grows with the organization.
Headquartered in Los Angeles, California and Vienna, Austria, Pipeliner CRM has offices in the UK, Sweden, Slovakia, and India. Engage with us on Facebook, LinkedIn, and @PipelinerCRM or visit us at http://www.PipelinerCRM.com