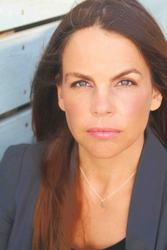 "Join our 2015 LA Writers Conference you will be amaze," said, Rachelle Yousuf, Women's National Book Association - LA
Los Angeles, Ca (PRWEB) March 06, 2015
Aspiring, new and practiced writers are invited to the 2015 LA Writers Conference (http://www.lawritersconference.org) on Saturday, March 14, where attendees will have the opportunity to engage with a diverse and dynamic group of authors, plot consultants, community writing groups, literary agents, editors, book clubs and booksellers. Co-sponsored by Mount Saint Mary's University and the L.A. chapter of the Women's National Book Association, the theme of this year's conference is Imagination: The Fiction Writer's Life.
Nikki Giovanni, a world-renowned poet, author, commentator, activist and educator, will serve as the day's closing keynote speaker. A Distinguished Professor at Virginia Tech University, Giovanni has been awarded the Rosa L. Parks Woman of Courage Award and the Langston Hughes Medal for poetry. She has written more than 30 books and collections of poetry, for both adults and children.
Author Margaret Stohl will open the conference with a morning keynote talk. Stohl is the New York Times bestselling writer of the "Beautiful Creatures" and "Icons" Young Adult series. Her next book, due in fall 2015, is the much-anticipated Marvel Comics YA adaptation of "Black Widow."
Conference attendees will have the chance to participate in a variety of workshops and panels that focus on speculative fiction, LGBT literature, romance, young adult literature, and the path to publication. Writers may also sign up for a "Boot Camp Pitch Class" and one-on-one plot consultations.
Panels will include speakers such as Robert Asahina, former editor-in-chief of Broadway Books, vice president of Simon & Schuster and an editor at the New York Times and Harper's; Wendy Goldman Rohm, bestselling author and host of the acclaimed Writers Retreat series held in Paris, Mumbai, Dublin and elsewhere; Matthew Specktor, writer, novelist and former senior editor of the Los Angeles Review of Books; Robert Wallace, formerly the editor of Rolling Stone magazine, an editor at Newsweek, and vice president of content development at ESPN.
Workshops include:

"Channeling Your Inner Teen: Writing for Teens/Tweens," (Catherine Linka & Kim Askew)
"Love is the Name of the Game," with Toni Ann Johnson and Dee J. Adams
"Our Stories Our Way: LGBT Identity on the Page," (Frederick Smith & Rebekah Weatherspoon)
"Query Letter Clinic," with Jill Corcoran
"Plot Whisperer: Blockbuster Plots," with Martha Alderson
"Super Heroes to Fantasy Heroes," with Brandon Easton and Livia Blackburne
"Writing as Daily Practice," with Kate Maruyama and Xochitl Julasi Bermejo[CONTINUED]
Giovanni's speech will put an exclamation point on the day, with the iconic writer sharing some of her work, and discussing a career that has seen her become one of America's most widely read poets. A VIP reception featuring Giovanni will be held immediately after the poet's closing keynote.
For complete info, and to register for the conference, visit http://www.lawritersconference.org.
About Mount Saint Mary's University
Mount Saint Mary's is the only women's university in Los Angeles. Since 1925, we've helped students discover what it takes to be unstoppable. We also offer year-round, flexible, and online programs for co-ed undergraduate and graduate students. The Mount experience extends beyond the classroom, empowering students to build leadership skills and develop a passion for service. Each day, our alums are using their knowledge and skills to better themselves, their communities and the world. So can you: http://www.msmu.edu.
About the Women's National Book Association
As part of a 100-year-old national organization, the LA chapter of the Women's National Book Association brings together individuals with diverse backgrounds to exchange ideas, focus on issues, and support the local book community. In an effort to advance knowledge of the world of book publishing and related fields, we welcome, encourage, and educate people from all areas of the book industry, particularly women. Our members include authors, screenwriters, poets, songwriters, performance artists, activists, readers, publishers, librarians, booksellers, educators, publicists, editors, production/graphics specialists, agents and reviewers. http://www.wnba-books.org/la