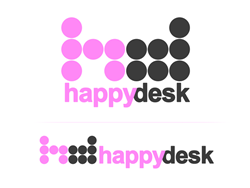 The integration between HappyDesk and LiquidSpace is revolutionary!
Los Angeles, CA (PRWEB) March 05, 2015
HappyDesk announced today its software is now integrated with LiquidSpace, using LiquidSpace's new API. Shared spaces worldwide now have the power to provide streamlined service and space management with a single calendar as well as sync live inventory in real-time between both enterprise platforms.
"The integration between HappyDesk and LiquidSpace is revolutionary. Shared space providers no longer have to worry about double bookings. LiquidSpace's bookings and requested amenities will now appear on HappyDesk's Master Calendar feature in real-time," says HappyDesk's Director of Engineering, Jo Vasev.
"With the launch of our API, we are thrilled to partner with HappyDesk to offer real-time integration between our platforms," said Doug Marinaro, President and Chief Strategy Officer of LiquidSpace. "This integration makes it simple for properties who rely on HappyDesk software to join our fast-growing marketplace connecting people with flexible workspaces in hundreds of cities across the U.S., Canada and Australia."
Launched in early 2014, HappyDesk has quickly transformed the way shared spaces are sold, accessed and serviced. Its peer-to-peer platform creates new opportunities for individuals and companies to transact and collaborate. Shared spaces seek HappyDesk's software to increase revenue and maximize operational efficiency.
About HappyDesk
HappyDesk's Sharing-space-as-a-service (Saas) software platform was created with a singular purpose - to enhance the human connection between shared space providers and seekers. Space providers leverage HappyDesk's white label e-commerce, CRM, billing, proposal, door access and marketplace to increase engagement. Providers enjoy satisfied clients, increased revenue and greater efficiencies. Seekers rely on HappyDesk because of the endless amount of shared space options they can search and reserve.