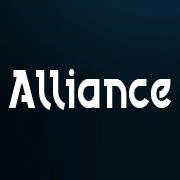 75% per year for the last 5 years
(PRWEB) March 06, 2015
http://www.welcometoalliance.com/en/home Although the financial markets have seen recovery over recent years following the 2008 financial crisis, investors are still cautious about where they place their funds and are looking for less volatile investment opportunities.
According to many industry analysts, the excessive peaks and troughs of the market have lowered investor confidence and increased the demand for fixed rate returns with the bond market leading the charge for less volatility.
Major indices throughout North America, Europe and Asia have seen a significant rise in the number of people choosing fixed rate bonds over traditional performance based investments with the overall market size for bonds having doubled in the last 5 years.
Alliance Capital Asset Management, who's primary focus is the provision of fixed rate savings bonds, has reflected this market development and have recently announced record growth in the total assets under management.
The Alliance Group company, has been providing both individual and corporate clients with a range of investment choices that not only aim to reduce risk exposure but also include an asset backed guarantee from the Alliance Group.
Mike Ramsay, Alliance Group Chief Executive, said "we are clearly pleased with the performance, having seen an increase in the fund size of over 75% per year for the last 5 years."
Alliance Capital, which is managed out of Hong Kong, has expanded the availability of their savings bonds to clients based in Asia, the Middle East and Europe.