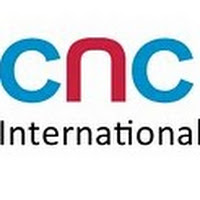 (PRWEB) March 10, 2015
Siemens, one of the market leaders in automation and drive systems, offers standard products for the manufacturing industry in addition to electrical equipment for installation.
CNC-Shopping aims to offer a wide range of Siemens 6SN1145 power supply units accompanied by a standard exchange service to improve responsiveness and stock availability.
Among the Siemens 6SN1145 power supply units, CNC-Shopping currently has the following models available:

To assure its customers of the optimal operation of its products, before any sale CNC-Shopping thoroughly tests all power supply units using dynamic test methods with full load and full speed on a CNC SIEMENS Simodrive 611D test bed for endurance using SIEMENS 1FT6 motors.
In addition, each power supply module that has benefited from reconditioning or standard exchange service is fully serviced and checked in accordance with a strict procedure which includes routine preventive maintenance for components with a limited life.
Moreover, thanks to its online shop, CNC-Shopping is able to offer, according to the imperatives of cost and time, a variety of new or reconditioned CNC spare parts. The standard exchange of electronic equipment is also offered in order to further improve responsiveness.
Finally, to assist each client in their preventive maintenance procedures, CNC-Shopping technicians are available to reply to any questions relating to the products offered for sale online.
About CNC-Shopping
CNC-Shopping is specialized in the online sale of CNC spare parts for CNC and PLC machines-tools.
CNC-Shopping offers:

A variety of CNC parts for machines-tools
Real-time product availability
An international express delivery service
A good price/quality ratio on its CNC parts
Discover all of the offers at CNC-Shopping by simply logging onto CNC-Shopping.co.uk in order to take full advantage of online offers and view new products for an optimal maintenance of CNC machines-tools.