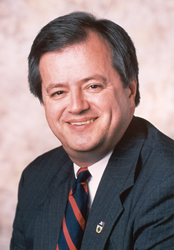 We look forward to catching up with our customers and supporters of agriculture during our annual meetings.
Westminster, MD (PRWEB) March 10, 2015
MidAtlantic Farm Credit has announced the dates of their annual stockholder meetings. This year's events will be taking place on: April 7 at Wicomico Youth and Civic Center in Salisbury, Maryland; April 8 at Modern Maturity Center in Dover, Delaware; April 9 at Yoder Restaurant and Buffet in New Holland, Pennsylvania; April 14 at Walkersville Fire Hall in Walkersville, Maryland; and April 15 at The Banquet Hall at Millwood Station in Winchester, Virginia.
Each year, MidAtlantic Farm Credit invites customers, legislators, and other centers of influence to these meetings, which include dinner, guest speakers, and updates on MidAtlantic Farm Credit. "We look forward to catching up with our customers and supporters of agriculture during our annual meetings," says Bob Frazee, CEO of MidAtlantic Farm Credit. "In addition to providing updates on our association, these meetings serve as a time for our customers to connect with one another, enjoy a good meal, and hear what MidAtlantic Farm Credit has planned for the coming year."
During these meetings, stockholders have the opportunity to participate in the election of directors and nominating committee members. Mail-in ballots will be sent to eligible voting stockholder's homes. "Having a say in the management of our association is a huge benefit of being a Farm Credit customer," says Frazee.
The theme of this year's annual meetings is "Our Roots Go Deep". Speeches will be given by guest presenters Ron Culberson on April 7, 8, and 9, and Karen Mills on April 14 and 15. All who attend have the chance to enter to win a 2015 John Deere Gator XUV 550 Crossover Utility Vehicle.
For more information on the annual meetings, including the online registration form, please visit mafc.com/annual-meetings.php.
About MidAtlantic Farm Credit
MidAtlantic Farm Credit is an agricultural lending cooperative owned by its member‐borrowers. It provides farm loans for land, equipment, livestock and production; crop insurance; and rural home mortgages. The co-op has over 10,500 members and almost $2.3 billion in loans outstanding. MidAtlantic has branches serving Delaware, Maryland, Pennsylvania, Virginia and West Virginia. It is part of the national Farm Credit System, a network of financial cooperatives established in 1916 to provide a dependable source of credit to farmers and rural America.
This press release was resubmitted to correct the speaker names in paragraph four.