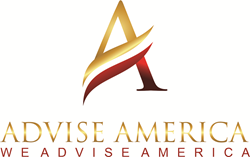 Tampa, FL (PRWEB) March 23, 2015
IPA Family, LLC (IPA), an American Independence Corp. company and member of The IHC Group, is pleased to announce new business opportunities in Missouri. The company seeks sales representatives to help fulfill increasing demand. Additionally, leadership roles are now available at IPA's St. Louis Center of Excellence Offices serving locations in Bond, Calhoun, Madison, Monroe and surrounding areas.
Qualified candidates will possess the following attributes: an ability to make decisions and solve problems, active listening skills, critical thinking skills, sales experience, strong time-management skills and, most importantly, a proclivity to operate with the highest ethical standards. Selected candidates will be provided with a complete and comprehensive program that promotes their personal and professional success. This includes, but is not limited to, the following:
➢ Compensation programs
➢ Residual income and monthly bonus
➢ Lifetime vesting schedules
➢ Wealth accumulation plan
➢ Free qualified sales leads and lead-management systems
➢ Ongoing training and business education using state-of-the art technologies
➢ Many other performance-based programs and incentives
To be considered for one of the select positions and participate in a professional and confidential interview process, you may submit direct inquiries with resume to IPA Family, LLC through their website contact page. Due to a culture of continuous growth and market expansions, IPA is currently accepting inquiries for existing and new markets. For more information about IPA Family and the companies it represents, visit http://www.ipafamily.com or call 800-772-8667 and indicate you saw our press release.
About IPA Family, LLC (IPA)
IPA Family, LLC is a national marketing organization that distributes major medical insurance plans and other health insurance plans and consumer benefit association membership programs across the nation. IPA's trained professional sales associates, referred to as the "IPA Family," provides information and a product portfolio that can meet the needs of most small business owners and self-employed individuals and families. Headquartered in Tampa, Fl., IPA is accredited and has an excellent reputation with the Better Business Bureau (bbb.org) and is a member company of The IHC Group.
About American Independence Corp.
AMIC, through Independence American Insurance Company and its other subsidiaries, offers pet insurance, non-subscriber occupational accident, international coverages, small-group major medical and short-term medical. AMIC provides to the individual and self-employed markets health insurance and related products, which are distributed through its subsidiaries IPA Family, LLC, healthinsurance.org, LLC, IPA Direct, Inc. and IHC Specialty Benefits, Inc. AMIC markets medical stop-loss through its marketing and administrative company IHC Risk Solutions, LLC.
About The IHC Group
The IHC Group is an organization of insurance carriers and marketing and administrative affiliates that has been providing life, health, disability, medical stop-loss and specialty insurance solutions to groups and individuals for over 30 years. Members of The IHC Group include Independence Holding Company, American Independence Corp, Standard Security Life Insurance Company of New York, Madison National Life Insurance Company, Inc. and Independence American Insurance Company. Each insurance carrier in The IHC Group has a financial strength rating of A- (Excellent) from A.M. Best Company, Inc., a widely recognized rating agency that rates insurance companies on their relative financial strength and ability to meet policyholder obligations. (An A++ rating from A.M. Best is its highest rating.) Collectively, the companies in The IHC Group provide insurance coverage to more than one million individuals and groups. For more information about The IHC Group, visit http://www.ihcgroup.com.