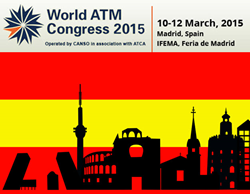 We are continually developing new concepts for the ATC simulator of the future and are excited to demonstrate some of the latest technologies at this year's World ATM event. Seth Brown, CEO Adacel
(PRWEB) March 05, 2015
Adacel announced today that the Company will be increasing their presence at this year's World ATM Congress taking place in Madrid, Spain 10-12 March. In addition to featuring their advanced Aurora ATM systems, Adacel plans the European launch of their new LEXIX speech recognition system and will also display elements of their ATC simulation and training products.
This year Adacel has a surprise in store for attendees at their booth. The Company revealed that visitors would have the opportunity to engage in some of Adacel's vision for ATC simulators of the future. Adacel would not release specifics, but it promises to be very entertaining for those who participate.
The WATMC combines a large-scale exhibition and world-class conference to showcase the latest trends and developments in air traffic control. As such WATMC provides an ideal venue for Adacel to exhibit the advanced capabilities of their products. Adacel will be located at stand #1137.
About Adacel
Adacel is a leading developer of operational air traffic management systems, speech recognition applications and advanced ATC simulation and training solutions. The Company's products are widely used throughout Europe, North America, the Middle East and the Asia Pacific region.