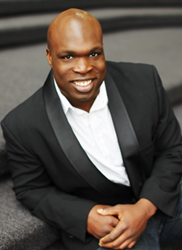 Atlanta, GA (PRWEB) March 05, 2015
On March 9, 2015, AMTC Scout Chu Oparah will be auditioning actors, models, singers and dancers from beginners through professionals, ages 4 and up.
Actors, Models and Talent for Christ is an organization and movement dedicated to "Making Good Bolder" on the stages of film, fashion, music and theater. Auditions in Fort Wayne will be held at the Courtyard by Marriott - Fort Wayne Downtown. 1150 South Harrison St. Fort Wayne, IN. 46802. 3 p.m. and 7 p.m. auditions are available.
Oparah has been performing on stages since he was 6 years old. After graduating college with a degree in Commercial Music production, Chu started a video production company where he wrote, produced and cast industrial projects, promotional videos, documentaries and music videos. Recently, he has performed with a Musical Theater group called The Atlanta Workshop Players as well as played percussion and base guitar in several bands. Chu is now the President of Act Out Talent Studio in Dayton, OH where he lives with his wife.
AMTC was founded in 1982 by top model Millie Lewis and her daughter Carey Lewis. The two decided to host the organization's first talent convention at the Sheraton Hotel in Charleston, SC. Top names in film, television, modeling and music descended on AMTC's conventions.
Later, Carey Lewis became a committed Christian and AMTC's mission changed. Within two years of her transformation, both her daughters and son-in-law, Adam She (now AMTC's Executive Director) became Christians. "God said we would no longer be 'Actors, Models & Talent Competition.' We would become 'Actors, Models & Talent for Christ' because that's what the 'C' was always meant to be," Lewis says.
In 2012, Carey and her family gave up ownership of AMTC. Actors, Models & Talent for Christ is now a 501c3 non-profit Christian ministry existing to find, prepare and launch talent into the most influential mission field on earth: the media.
To learn more about AMTC, or to sign up for the Fort Wayne audition, please visit http://www.amtcworld.org.