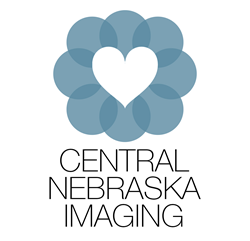 We're excited to share our rebranding with the Kearney community
Kearney, Nebraska (PRWEB) March 05, 2015
Central Nebraska Imaging (CNI) is pleased to announce the rebranding of their practice including the brand's new logo and optimized website.
CNI's new logo aims to showcase the practice's modern approach to expert diagnostic imaging, centered on patient care. The new website will be mobile-optimized and be built to be a resource for Nebraska patients and a tool for the referring physician community. With automated forms, communication and referral functionality, video content and resources to understand health costs and imaging services, the website will be a huge step forward in providing full circle care and attention to patients.
The logo is meant to represent how the staff at CNI is just as focused on positive relationships with patients as they are with providing expert medical care. Central Nebraska Imaging is the only truly open MRI provider in Kearney, giving the same great care to all patients despite weight limitations, age or claustrophobia. At CNI, the staff is centered on better care.
Check out their new logo on their Facebook page: http://www.facebook.com/CNEImaging and stay tuned for their new website launch later this month.
About Central Nebraska Imaging
Located in Kearney, Nebraska, Central Nebraska Imaging is the area's only truly open MRI provider. Their expert team of MRI techs, office staff and radiologists are able to give patient's their results in 24-hours or less and are able to do same or next day scheduling, so patients never have to wait too long to get their MRIs. CNI works closely with insurance providers but also provides affordable self-pay prices for uninsured patients or patients paying out-of-pocket for their procedures.