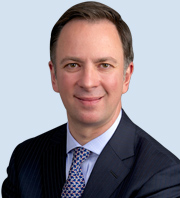 The ability to help erase or help to forget these memories is really what drives me to help those victims in need.
Miami, FL (PRWEB) March 09, 2015
For Dr. Andres Bustillo, one of the top facial plastic surgeons in South Florida, giving back to the community is a vital part of his practice and believes it is something everyone should do. Out of that desire to give back, Dr. Bustillo recently performed a pro-bono Rhinoplasty on a patient that was the victim of domestic violence.
Dr. Bustillo said this case, like all cases, definitely affected him deeply. The patient originally scheduled the nose job surgery several months earlier to correct damage that was inflicted to her face as a result of domestic violence. During the morning of the surgery, Dr. Bustillo recalled how visibly shaken Sara was as she was crying and extremely anxious.
"The stress before the surgery brought about past thoughts associated with her trauma," said Dr. Bustillo. "I spoke with her, calmed her and decided to reschedule the surgery for a later date."
Prior to the rescheduled surgery, Dr. Bustillo saw Sara several times in his office. During each of this visits, he walked Sara around the office and the operating room so she would become more comfortable in her surroundings the day of the surgery. This enabled Dr. Bustillo to successfully repair the damage.
"The ability to help erase or help to forget these memories is really what drives me to help those victims in need," he added. "By improving facial scars and deformities, I am able to help victims deal with their bad and negative memories."
This is not the first such case Dr. Bustillo has worked on. He is an active member of the Face-to-Face National Domestic Violence Program, which helps repair the facial damage done inflicted on victims of domestic violence. As a result, Dr. Bustillo sees patients who have been victims of domestic violence year round and is always happy to assist them.
Since the early days of his of his medical training at Boston University and the University of Miami, Dr. Bustillo has donated to those in need, especially those who are the victims of domestic violence. He understands that no matter how small or big the physical injury is, it will always bring back dark memories for the victim.
Dr. Bustillo is double board certified by American Board of Otolaryngology-Head and Neck Surgery, and the American Board of Facial Plastic and Reconstructive Surgery. He is trained in facial plastic and reconstructive surgery, making him one of the few sub specialists in South Florida. Dr. Bustillo has also authored numerous articles and book chapters about aesthetic facial surgery.
To learn more about Dr. Bustillo, please visit http://www.drbustillo.com.
Andres Bustillo, M.D., F.A.C.S.
6705 Red Road, #602
Coral Gables, FL 33143