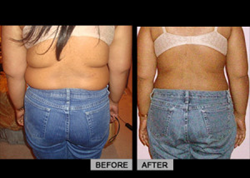 Diet Doc is offering people throughout the country special savings, promotions and combo packages to once and for all lose dangerous and embarrassing excess fat.
Houston, TX (PRWEB) March 06, 2015
Utilizing the latest in nutritional science to help their patients safely and rapidly reach their ideal weight has enabled Diet Doc to add powerful new weight loss products to their already impressive collection of fat loss enhancement medications. And now, they are offering new and existing clients special promotions and savings to help people throughout the country begin losing dangerous and embarrassing fat immediately. This promotion is especially appealing to new clients because they can receive Appetite Zap, the company's new fat burning supplement that burns fat four times faster, absolutely free when signing up to lose weight with Diet Doc.
When Diet Doc designed their special promotion program, they remembered their valued existing clients and incorporated a variety of special offers just for them, including:

Special pricing on fat burning hormone diet treatments, age reviving anti-aging therapy, Metabolism Boost to jump start the metabolism for fast burn mode and appetite easing, mood stabilizing Oxytocin.
One month of energy boosting Vitamin B12 injections at no cost when purchasing any other special listed;
BOGO - 30-Day Supply of any of Diet Doc's nutra-pharmaceuticals, including Green Metabolism Boost, fat accelerating Red Supreme, Ultimate Satiety Eliminator, Fat burn and appetite duo and other fat burners and appetite suppressants;.
Qualified existing clients – ask your weight loss specialist about special discounts and combo promotions and packages.
New clients who sign up to finally win their struggle with excess fat will join a team of experts, all specially trained in the science of safe and fast weight loss. Unlike General Practitioners who practice weight loss as a sideline, all Diet Doc doctors have received specialized training in the art and science of weight loss. They know how the body reacts to specific foods and treatments and combine their concerted efforts to create diet plans that are specific to each patient's personal nutritional, medical and lifestyle needs that really work to rid the body of dangerous excess fat. Before incorporating their powerful hormone diet treatments, appetite suppressants, fat burners and metabolism boosters, the doctors consult with each patient via the telephone or internet. They review the entire system to uncover the real reason for weight gain. Because they are the experts, they know what it really takes to shed pounds and inches. Their modern approach to weight loss has enabled the majority of their clients to lose 20 pounds or more per month without between meal hunger, powerful carbohydrate cravings or loss of energy.
Diet Doc does not simply provide their patients with a generic list of do's and don'ts. They work personally with their patients to design meal and snack plans that work flawlessly with their innovative weight loss products to target, attack and flush excess fat from the hard to reach places. And, they do not stop there. Each patient's team is available via phone or email to answer questions, lend support and offer suggestions to keep the weight loss momentum at full throttle, attitude and comfort level easy and relaxed and dieting side effects at bay. The team monitors weight loss progress through scheduled weekly checkup calls at a time that is convenient to each patient and from the comfort of their own home.
Diet Doc's weight loss products are not sold in stores. Qualified patients can obtain Diet Doc's prescription weight loss products only after a satisfactory consultation with a Diet Doc physician. And, for added convenience, all weight loss products will be delivered directly to each patient's home or office to start the fat burning process immediately.
As always, Diet Doc remains committed to providing weight loss products and diet plans that work. The company has spent decades developing the safest, most powerful and innovative weight loss products, all manufactured in the United States in fully licensed, FDA approved pharmacies. The company stands behind their products, earning their reputation as the nation's most trusted and reliable leader in the weight loss industry.
Diet plans are strategically and uniquely designed for all shapes, sizes, ages and genders and for those who are struggling to lose that difficult last 10-20 pounds to those who must lose 100 pounds or more. Call the country's weight loss leader today to learn more about special promotions for new and existing clients.
About the Company:
Diet Doc Weight Loss is the nation's leader in medical, weight loss offering a full line of prescription medication, doctor, nurse and nutritional coaching support. For over a decade, Diet Doc has produced a sophisticated, doctor designed weight loss program that addresses each individual specific health need to promote fast, safe and long term weight loss.
Diet Doc Contact Information:
Providing care across the USA
Headquarters:
San Diego, CA
(888) 934-4451
Info(at)DietDoc(dot)info
http://www.dietdoc.com
Twitter: https://twitter.com/DietDocMedical
Facebook: DietDocMedicalWeightLoss
Linkedin: https://www.linkedin.com/company/diet-doc-weight-loss?trk=biz-brand-tree-co-logo