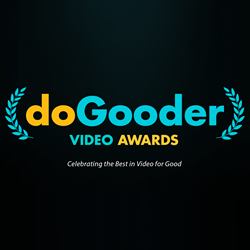 People have a lot of questions about Unbound and how we work. This video is a fun way to respond to them
Kansas City, KS (PRWEB) March 05, 2015
Unbound, an international humanitarian organization, has won best video in the Funny for Good category of the 8th Annual DoGooder Awards.
DoGooder is an online and live event platform designed to foster collaboration, strengthen community and showcase innovation in impact video. Hosted with YouTube, the DoGooder National Awards aim to bring people who support social causes together through video storytelling.
Unbound submitted a video spoof of the Emmy-winning Internet series "Between Two Ferns with Zach Galifinakis". Unbound's video, "Between Two Furnaces: Episode 1," features Paul Pearce, "Outbound Global Strategery," in an interview to explain how Unbound's sponsorship program works.
Unbound's video was selected as one of four finalists by a panel of experts. Winners were chosen through public voting.
"No one wants to be marketed to," said Cara VanNice, communications director for Unbound. "Engage with me, entertain me, teach me something. But don't market to me. You can share your message without turning yourself into a product."
Winners from each of four categories will be honored at the Nonprofit Technology Conference March 5 in Austin, Texas, and published on the YouTube Spotlight page.
"People have a lot of questions about Unbound and how we work," VanNice said. "This video is a fun way to respond to them."
Watch the winning video.
About Unbound:
Unbound is the largest nonprofit in Kansas with more than $120 million in annual revenue. Unbound works side by side with people of diverse faiths in 21 countries, bringing people together to challenge poverty in new and innovative ways.
Unbound distributes direct aid as quickly and efficiently as possible to people who need it. More than 93 percent of Unbound's expenses go toward program support.
#