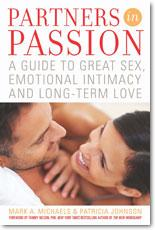 "With a thorough resource guide included, this book runs the gamut on sex education, and the authors' sex-positivity, feminism, and rejection of gender stereotypes makes it a welcome addition to the genre." —Publishers Weekly
(PRWEB) March 06, 2015
The key to a strong relationship is hard to find, but writer Shruti Shukla gives 9 habits strong couples have to maintaining their partnership, published on Friday, February 27, 2015, as a way of shedding light onto these long and loving relationships. Tips include some of the more obvious, like communication and support, as well as some things that are necessary but may not seem so obvious, like each partner making their own individual "me time".
Shukla utilizes many references to assist in making her points, one in particular from Patricia Johnson, co-author of Partners In Passion: A Guide to Great Sex, Emotional Intimacy and Long-Term Love, a unique, thorough, controversial, and life-changing approach for couples who long to create and sustain a deep, intimate bond. Johnson says, "Sitting back and waiting until problems arise, is a bad idea. It is better to nurture your connection on a daily basis, so that you are far less likely to be overwhelmed during rough patches".
Patricia Johnson spent many years as a professional operatic soprano. In 1999, a longstanding interest in Tantra inspired her to attend a lecture by Mark Michaels, now her husband and collaborator. Since then, she and Michaels have taught and lectured throughout the world. They live in New York City.