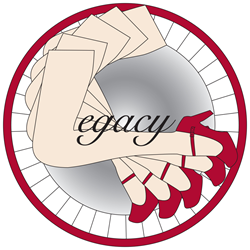 "I couldn't stop smiling from start to finish, I love the golden age of show business, and this was one of the most entertaining shows I've seen."
New York, New York (PRWEB) March 06, 2015
"On Tap" takes the audience on a journey through tap dancing's dazzling days on the grand stage, to the silver screen and to modern day rhythm tap. The Legacy Dancers sparkle throughout with precision toe-tapping numbers and their famous eye-high kicks! Producers, directors and choreographers Mary Six Rupert and Karyn Tomczak deliver the rich history of tap dancing in this robust show, showcasing one of the only unique dance forms to come out of the United States.
"On Tap" is proud to host guest stars Mercedes Ellington and Lee Roy Reams, who will share their rich experiences. Additionally, the American Tap Dance Foundation will perform a special act.
In association with the Ziegfeld Society, "On Tap: From Broadway to the Silver Screen" will be performed Saturday March 14th at 4pm and the Miller Theater at Columbia University. The Miller Theater is located at 2960 Broadway at 116th Street. Tickets can be purchased here or through the box office at 212-854-7799.