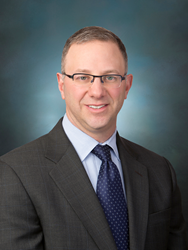 Denver, Colorado (PRWEB) March 06, 2015
Lewis Roca Rothgerber LLP proudly announces that David P. Steinberger has joined the firm's environmental and natural resources practice. Steinberger is a partner based out of Lewis Roca Rothgerber's Denver office.
Steinberger's practice focuses on virtually all aspects of environmental law, including federal and state environmental litigation, land use and compliance permitting and the environmental aspects of corporate and real estate transactions, including due diligence investigations and negotiating the environmental provisions of those transactions.
Steinberger represents parties in compliance and permitting matters under a range of environmental laws, including federal and state air, water and hazardous waste laws, and he has helped clients obtain permits or exemptions under various environmental land use laws. He also represents parties in the remediation of contaminated properties under state and federal laws. He regularly negotiates the environmental terms of real estate, commercial, and business transactions on behalf of buyers, seller, and lenders, including obtaining environmental insurance.
Steinberger has represented parties in cleanup-cost recovery litigation and claims for coverage against insurance carriers under comprehensive general liability policies and environmental pollution legal liability policies, in addition to overseeing numerous complex environmental property cleanups.
Steinberger is licensed to practice in Connecticut, Maryland, New Jersey and Washington D.C.
He holds a J.D. from Pace University School of Law, an M.S. in Environmental, Population and Organismic Biology from University of Colorado, Boulder, and a B.S. from Gettysburg College.
About Lewis Roca Rothgerber LLP
Lewis Roca Rothgerber LLP is one of the largest law firms in the Western U.S. The firm maintains thriving practices in intellectual property, litigation, real estate, business transactions, gaming, banking, bankruptcy and energy and natural resources with more than 250 attorneys across nine offices including Silicon Valley, Phoenix, Tucson, Denver, Colorado Springs, Las Vegas, Reno, Albuquerque and Casper. For additional information, please visit http://www.LRRLaw.com.