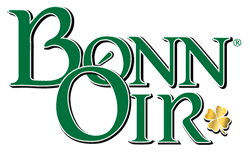 Goody Goody is exactly the kind of business we can identify with as we grow
(PRWEB) March 17, 2015
Bonn Óir Vodka announced today that it has partnered with established Texas wholesaler and retailer Goody Goody for rollout and distribution of Bonn Óir Gold Medal Vodka in the Fort Worth and Houston, Texas regions.
Established in Dallas in 1964, Goody Goody has a fascinating story of success and growth in the Dallas Fort Worth area over their 49 year history. Now Bonn Oir Vodka is aligning itself with Goody Goody's model for success in the wholesaling of the ultra-premium Irish-American vodka to restaurants, hotels and bars throughout the Houston and Fort Worth metropolitan areas.
"Goody Goody is an incredible organization" stated Bonn Óir founder and C.O.O. Dan O'Shevlin, "With 16 locations throughout the state of Texas and growing, Goody Goody is exactly the kind of business we can identify with as we grow."
Using only the top-grain of soft white wheat, Bonn Óir delivers an ultra-smooth and clean finish unlike other "premium" vodkas. The O'Shevlin family's unique and proprietary method for distillation and filtration produces a gluten free, ultra-premium vodka that is redefining the standards of quality within the spirits industry.
Bonn Óir Gold Medal Vodka is available in one liter, 750ml and 50ml bottle sizes with a suggested retail price of $29.99 for a 750ml bottle.
About O'Shevlin Importing Company
In the fall of 1916, a young man, Philip Joseph O'Shevlin II, risked it all to come to America, leaving his family and his beloved Ireland behind him. Armed only with his faith, a dogged determination, and a closely held family recipe, his dream was to begin a new life in the United States by creating his own special brand of Irish vodka, and the purest in the world.
His grandson, Dan O'Shevlin, has picked up the torch for the family business by incorporating a state-of-the-art production process with distilled spirits artisans, maintaining the handcrafted nature of the original O'Shevlin recipe. In this manner, O'Shevlin Importing has become one of the most innovative distilled spirits companies in the market today. Additional information on the privately-held corporation may befound at http://www.Bonnoir.com