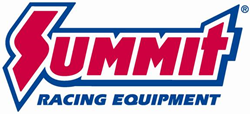 Tallmadge, OH (PRWEB) March 06, 2015
The 48 Hour Corvette Build will transform a tired 1972 Corvette into a fully equipped track monster over three 16-hour workdays. Ridetech will stream live video of the build on its YouTube channel March 10, 11, and 12.
Summit Racing is proud to be a part of the 48 Hour Corvette project along with manufacturers like Lingenfelter Performance, MSD, Holley, Vintage Air, Classic Instruments, C&R Racing, Moser, American Autowire, Baer, and Falken Tire.
Summit Racing will post Ridetech 48 Hour Corvette Parts Combos on SummitRacing.com when the project is complete so enthusiasts can see all the parts that went into the car.
For more information on the project visit http://www.48hourcorvette.com. Ridetech has posted a couple of teaser videos, created a "build recipe" listing the parts that will be used, and even opened a chat room for enthusiasts that want to talk Corvette with the build crew.
Summit Racing talked with Brett Voelkel of Ridetech about the 48 Hour Corvette Build. Here's what he had to say:
Why did you choose a C3 Corvette over, say, a GM A-body or a second-gen Camaro?
The Corvette market is likely the biggest and most organized car niche in the country today. Up to this point most of these cars have been restored or lightly modified, but recently there is a growing number that have been upgraded with modern drivelines and other amenities. We intend to show them how!
Why did you choose the three day/16 hour format for the build?
We specifically chose that format over a continuous 48 hour build for two reasons. First, nobody can realistically expect to work on a car for 48 straight hours. You'd be punch drunk halfway through and the work would suffer accordingly. It also gives us a chance to get parts that we might have forgotten during the preplanning stage.
Second, doing the build over three days is something people can relate to. We know that it's not uncommon for a group of hot rodders to get together and thrash on a car for three days to get it ready for a race or track day.
How did you organize your crew for the build?
The primary build crew will consist of three teams of three people each. One team will be in the engine bay, one will handle under the car stuff, and the third team will work inside the car. In addition, several manufacturers will have their staff on hand to oversee the installation of their particular product.
What are the plans for the car when it is finished?
The day after the Corvette is done, we will drive it to Bowling Green, Kentucky to race on the new road course at the National Corvette Museum. From there we will compete in Goodguys autocross and Optima Ultimate Street Car events all over the country for the remainder of 2015 and 2016. This car will definitely not be a garage queen!
Summit Racing Equipment
http://www.SummitRacing.com
1-800-230-3030