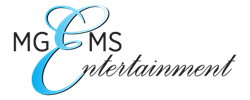 Experience The MGEMS Effect For Your Next Big Day!
Kendall Park, New Jersey (PRWEB) March 12, 2015
MGems Entertainment is gearing up for prom season by offering the deal of a lifetime. Visit MGemsEnt.net to book the prom night that friends and family won't ever forget by March 31st and receive 40% off.
MGems Entertainment also offers any a la carte service that could ever be needed for a birthday, prom, business party, or wedding. MGems Entertainment can provide video projectors, custom DVD montages, sound systems, and luminous decor anywhere within the tri-state area.
MGems Entertainment is also "one-stop shop" for those interested in the all inclusive packages which include music, photographers, videographers, lighting, food, and drinks to make planning any celebration stress-free. Packages start from "The Touch Of Elegance Package" that can bring any dance party to the next level. And for those willing to splurge is "The True Royalty Package" where the guest of honor feels like a companion to the king himself.
The head DJ, DJ DaddyWheels, along with the 12 other DJ's at MGems Entertainment are all prepared to cater to any style of music. Whether the crowd prefers a contemporary and energetic selection or a calm personalized evening perfect for your closest family and friends, the DJ's can create the perfect playlist for a wide range of preferences. Musical genres include but are not limited to Hip-Hop, R&B, Rock, Pop, Jazz, Country, and Electronic.
DJ DaddyWheels has been mastering the art of playing Hip Hop, R&B, Club Classics, and Baltimore Club music for over 20 years. After getting his start at the college scene in NJ, DJ DaddyWheels was trained by his nephew DJ2G who took the time to personally show him the ropes.Short after, DJ DaddyWheels started booking events in New York, New Jersey, Pennsylvania, Georgia, North Carolina, and Washington DC. So now, all he needs is to know where to be and what kind of playlist to bring.
To learn more about DJ DaddyWheels and his music, visit DJDaddyWheels.com and Mixcrate.com