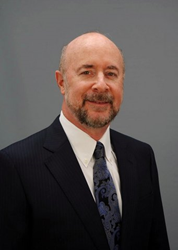 Louisville, KY (PRWEB) March 05, 2015
Dr. Robert Franklin now offers a new treatment option to patients who suffer from gum disease in Louisville, KY, and prefer to avoid traditional gum surgery. With the LANAP® protocol, Dr. Franklin removes gum disease with a laser, reducing the risk of unwanted damage to healthy tissue and other adverse side effects. After laser gum surgery, patients experience minimal bleeding or discomfort. The risk of more serious complications, such as infection, is also reduced.
During the LANAP® protocol, Dr. Franklin uses the FDA-cleared PerioLase® MVP-7™, rather than a conventional scalpel, to target gum disease. The nature of this laser gum surgery procedure offers a few benefits for patients. Since the PerioLase® MVP-7™ is highly precise, Dr. Franklin does not have to damage or remove healthy tissue during the procedure. This particularly benefits patients with receding gums. The laser has a sterilizing effect on the surgical site, which helps to prevent infections and improve the likelihood of a quick recovery. The PerioLase® MVP-7™ also stimulates regeneration in the bone that supports the teeth. This growth can help damaged teeth create more secure attachments, lowering the risk of tooth loss.
Dr. Franklin completes this laser gum surgery procedure in a few steps. First, Dr. Franklin takes a measurement of the patient's gum pocket depth to evaluate the severity of the periodontal disease. Then, Dr. Franklin applies the PerioLase® MVP-7™ to remove both harmful bacteria and infected tissue. After utilizing ultrasonic scaling tools to clean away plaque deposited below the gumline, Dr. Franklin uses the laser again, this time to promote bone regeneration and blood clot formation. Dr. Franklin completes the procedure by gently compressing the gum tissue against the teeth. Patients with gum disease in Louisville, KY, typically enjoy an easier recovery after the LANAP® procedure; Dr. Franklin does not place any sutures, and most people resume their usual activities within a day.
Dr. Franklin encourages his patients to recognize the symptoms of gum disease and seek treatment early. Swelling, tenderness, bleeding and gum recession may indicate the presence of periodontal disease. People who believe they need treatment for gum disease near Louisville, KY, are encouraged to protect their health by scheduling a consultation with Dr. Franklin. Patients can set up their appointments by calling Dr. Franklin's office or visiting his website.
About the Practice
Elizabethtown Periodontics is a periodontal practice offering personalized dental care for patients in Elizabethtown, KY. Dr. Robert Franklin has over 25 years of experience, and has been selected as a Top Dentist in Kentucky by the International Association of Dentists. Dr. Franklin earned his Psychology Degree from the University of Louisville, before attending the University of Louisville School of Dentistry. Dr. Franklin then completed his residency in periodontics at the University of Kentucky College of Dentistry. He believes in continuing education and offers the latest technology, to ensure the health and comfort of his patients. Dr. Franklin became the first periodontist in the Elizabethtown area to become certified in LANAP®, the first FDA-cleared laser procedure for gum disease and periodontal treatment. To learn more about Elizabethtown Periodontics and the dental services Dr. Franklin provides, visit their website at http://www.robertfranklindmd.com or call the office at (270) 506-0708.