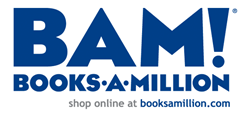 "Kevin's personal story is truly moving and inspiring, and I know that people's lives will be enriched after reading this book," said Terrance G. Finley, Books-A-Million's president and CEO
Birmingham, Alabama (PRWEB) March 06, 2015
Books-A-Million, in partnership with Kevin Sessums, the New York Times bestselling author of "Mississippi Sissy," will be hosting a book signing event for Sessums' latest memoir "I Left it on the Mountain" at WorkPlay in Birmingham, Ala. next week Wednesday, March 11, at 7 p.m.
"We are thrilled to help host this event for Kevin Sessums," said Terrance G. Finley, Books-A-Million's president and CEO. "Kevin's personal story is truly moving and inspiring, and I know that people's lives will be enriched after reading this book," Finley adds.
The event will include a meet-and-greet, a live book reading and book signings by Sessums. Tickets are now available with the purchase of "I Left it on the Mountain" at the Birmingham, Ala. Books-A-Million at Brookwood Village mall. Tickets will also be available at the venue on the day of the event. If people are unable to make it to the event, signed copies of the book will available for pre-order on booksamillion.com.
"I'm very grateful for the incredible support Books-A-Million has given my new book," said Sessums, who currently serves as the Editor-in-Chief for FourTwoNine magazine and dot429.com. "My sister Karole has strong ties to Birmingham and is always singing its praises to me. And having known one of WorkPlay's founders Alan Hunter for years, I'm really looking forward to holding the event there."
"I Left It on the Mountain" is the story of Sessums' fall and rebirth, the next moving chapter in his extraordinary life that takes him from the high to the low and back again. For readers who loved "Mississippi Sissy" and want to know what happened to that tenacious little boy with the baseball mitt, "I Left it on the Mountain" is the answer.
"Mississippi Sissy", Kevin Sessums' first memoir, which describes and analyzes his own childhood and youth, is written candidly about sexual orientation and race relations in the 1960's and early 1970's. It made the New York Times Bestseller list and won the 2008 Lambda Literary Award for Best Male Memoir.
Sessums has served as the executive editor of Interview magazine and as a contributing editor of Vanity Fair, Allure, and Parade. His work has also appeared in publications such as Travel+Leisure, Elle, Out, Marie Claire, Playboy, thedailybeast.com and towelroad.com.
WorkPlay is a multifunctional entertainment venue located at 500 23rd Street South, Birmingham, Ala. 35233.
ABOUT BOOKS-A-MILLION
Books-A-Million, Inc. is one of the nation's leading book retailers and sells on the Internet at http://www.booksamillion.com. The Company presently operates 257 stores in 32 states and the District of Columbia. The Company operates large superstores under the names Books-A-Million (BAM!), Books & Co. and 2nd & Charles and traditional bookstores operating under the names Bookland and Books-A-Million. Also included in the Company's retail operations is the operation of Yogurt Mountain Holding, LLC, a retailer and franchisor of self-serve frozen yogurt stores with 44 locations. The Company also develops and manages commercial real estate investments through its subsidiary, Preferred Growth Properties, which presently include four retail shopping centers. The common stock of Books-A-Million, Inc. is traded on the NASDAQ Global Select Market under the symbol BAMM. For more information, visit the Company's corporate website at http://www.booksamillioninc.com.
Follow Books-A-Million on Twitter (http://twitter.com/booksamillion) and like us on Facebook (http://facebook.com/booksamillion).