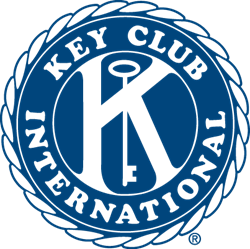 We had a great turn out and many attendees said it was one of the best yet.
Plainfield, IL (PRWEB) March 07, 2015
The Kiwanis Club would like to thank everyone that supported this year's 9th Annual Soup It Up! and Craft Fair event. With about 400 attendees throughout the day of March 1, 2015, the event was a huge success.
With close to $5000 raised, the money will be put towards scholarship funds for local Key Club members. Key Club is an international student-led organization with clubs at many high schools around the world.
People's Choice Soup Award goes to Soverign Restaurant with their delicious butternut squash soup. An honorable mention goes to Larry's Diner for their cream of chicken and rice soup.
This event could not take place without the generous support of the restaurants that donated soup, so The Kiwanis Club thanks the following restaurants for the generosity and support:
Southern Belle's, Delicia Mexican Grill, Nabby's, Larry's Diner, Westfield Family Restaurant, Fox's Pub, Katie O'Connor's Pint House & Eatery, Durbin's of Plainfield, Sovereign and Cedarlake Village
Another thank you goes out to the generous sponsors of this event:
BKS Systems, HealthSource of Plainfield, Idea Marketing Group, Painters USA and Rod Baker Ford
More thank yous to the volunteers of the event who donated their time, the businesses and individuals that donated prizes for the silent auction items, the dancers that performed at the event, the crafters who manned the booths and the North Plainfield High School for hosting the event.
For those interested in learning more about The Kiwanis Club organization or to become involved, meetings are held on the 1st and 3rd Wednesday of every month at 6:30pm at Delicia Mexican Grill on Route 59 or they can contact Chad Holstead at 630-357-8385. The Kiwanis Club of Plainfield is dedicated to changing the world one child and one community at a time.
Idea Marketing Group is a web design and marketing firm located in Plainfield, IL. Since 2009, Idea strives to provide creative, unique and cutting-edge websites along with individualized goal-driven marketing. Clients choose Idea Marketing for award winning web design and marketing services from an experienced and passionate web team that helps grow businesses and excel nonprofit causes. To learn more about Kiwanis Club or Idea Marketing Group, visit http://www.ideamktg.com or call 312.834.7001.