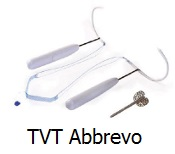 Bakersfield, California (PRWEB) March 06, 2015
Johnson & Johnson and Ethicon were hit with a $5.7 million jury verdict on March 5, 2015 in Superior Court in the State of California in Kern County. According to court documents, a jury of 12 awarded Mrs. Perry $700,000 in actual damages for complications she suffered from being implanted with an Ethicon TVT Abbrevo plastic sling for stress urinary incontinence. The jury of nine men and three women also awarded $5 million in punitive damages.
According to court documents, the jury in Perry vs. Ethicon – Case 1:13-cv-00729-AWI-JLT – voted 9-3 in ruling that Ethicon's TVT-Abbrevo was defective in design. The jury voted 10-2 that Johnson & Johnson and Ethicon failed to warn Mrs. Perry's doctor of the dangers of installing the plastic product in the female pelvic floor; and voted a unanimous 12-0 that Ethicon acted with malice.
Mrs. Perry's implanting physician, Dr. Hung T. Luu, testified – according to court documents – that if he had known the difficulties of removing the Abbrevo mesh that he implanted in Mrs. Perry on March 23, 2011, he would not have implanted it at all. Dr. Luu also testified that he no longer installs TVT Abbrevo mesh in his practice.
Mrs. Perry's attorneys Rich Freese and Tom Cartmell argued in opening statement, according to court documents, that surgeons were taught only how to install the TVT Abbrevo mesh, but not how to remove it.
Mrs. Perry testified, according to court documents, that she suffers permanent pain from her pelvic mesh implant, which eroded through the vaginal wall six months after it was implanted. An explant surgeon removed as much of the mesh as he was able on Jan. 17, 2012. Mrs. Perry also testified that she now suffers continued and worsening incontinence, in addition to permanent, debilitating pain. Attempts at sex, she told the jury, feel "like broken glass" being ground inside of her. She also testified, "I feel like damaged goods."
Ethicon used a laser-cut mesh in the Abbrevo, alleges Perry's complaint, instead of mechanically-cut mesh to save money, despite knowing the laser-cut mesh was too heavy and stiff for implantation in vaginal tissue and having already developed safer, lighter weight alternatives to propylene mesh.
Defense attorneys argued throughout the trial, according to court documents, that the TVT Abbrevo sling represented the "gold standard" of care, and they brought expert witnesses who claimed mesh slings were superior to the old Burch method of suturing for treatment of stress urinary incontinence. Defense argued that the prolene (plastic) material was the same material as the sutures used in the Burch method, and that the body's inflammatory response isn't any different for pelvic mesh than it is for sutures.
Defense also argued, according to court documents, that changes in Mrs. Perry's diet prevented her from healing properly and led to pelvic pain which she mistakenly attributed to the plastic mesh. Defense also argued through the testimony of defense expert Dr. Flynn, that other female problems in Mrs. Perry's history could be causing her pains apart from the mesh. Defense attorneys cross examined her for nearly three hours on the witness stand, reaching back to her sexual behavior as a teenager.
In closing rebuttal, according to court documents, attorney Rich Freese objected to the defense's long cross examination of Mrs. Perry's personal history. He also called the defense's dietary theory about the source of her pelvic pain "nonsense." He compared Ethicon's method of training surgeons how to install but not how to remove pelvic mesh to that of teaching a pilot to take off without teaching that pilot how to land.
Mrs. Perry's legal team listed in court documents included Freese & Goss, Edwards & de la Cerda, Wagstaff & Cartmell, and Matthews & Associates of Houston, Texas.
Free Legal Consultation
Matthews & Associates Law Firm continues to prosecute Pelvic Mesh cases across the country. If you or someone you love was hurt by pelvic or transvaginal mesh, contact an experienced Pelvic Mesh attorney for a free legal consultation.