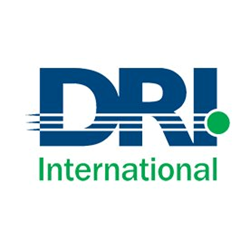 Regroup Named 2015 "Notification System of the Year" by DRI International.
San Francisco, California (PRWEB) March 06, 2015
Mass notification company, Regroup, was named 2015 Notification System of the Year by the world's leading business continuity and disaster recovery training organization, DRI International. The announcement was made at the DRI International 2015 Gala Dinner in San Antonio, Texas, on March 3, 2015.
DRI's Award for Notification System of the Year is given to the notification provider who has done the most for companies of all sizes to improve their crisis communications in the public or private sector. As one of three finalist in the category that included the companies Send Word Now and MissionMode, Regroup took the award for the "innovative and original design" demonstrated in their notification system.
"We take great pride in receiving this honor from such a prestigious organization as DRI for our work in designing a mass notification platform that will strengthen resiliency and help organizations maintain their business continuity when faced with disruptive events," said Joe DiPasquale, CEO of Regroup.
"Business continuity is a field that is vital to practically every industry and sector, and the professionals in this field deserve recognition for their work," said Al Berman, DRI president. "The purpose of the Awards of Excellence is to shine a well-earned spotlight not just on the profession itself, but on the people who make it so valuable."
Regroup offers organizations fail-safe measures for sending critical alerts during crisis situations that disrupt local services. Messages can be initiated via email, text from a mobile, or landline with their 24/7 emergency support line. Clients can also use the platform to send automated messages based on pre-established protocols. These capabilities help keep the lines of communication of an organization open when business continuity is compromised.
For a live demo of Regroup's award-winning Emergency & Mass Notification System, sign up here: http://bit.ly/1M3Oedb
About Regroup:
Regroup, the industry-leading provider of Emergency and Mass Notification solutions, offers easy one-click messaging to mobile phones (text/voice), landlines, email, social media, websites and more. Regroup stands apart from other mass communication systems with its ease of use, automated messaging capabilities, seamless integration with social media and client databases, unparalleled 24/7 customer support and unlimited text/voice/email messaging.
To learn more about how Regroup's Emergency Notification System can provide rapid communications during a crisis, as well as streamline day-to-day communications, call 917-746-6776 or email inquiries[at]regroup[dot]com.