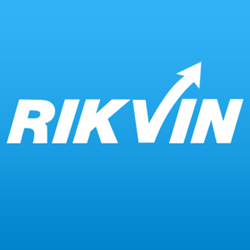 The Government is aiming towards nurturing and strengthening Singapore's position as a financial services hub and an international maritime centre; and the tax changes proposed will enhance the competitiveness of locally based businesses
Singapore (PRWEB) March 07, 2015
Hot on the heels of the 2015 Singapore budget that was presented on 23 February 2015, Rikvin, a leading Singapore company registration specialist, has published a snapshot of the major tax changes that will impact businesses and individuals.
Given its lack of natural resources, the government of Singapore has focused much of its efforts and policies on building up its economy. In the short 50 years since Singapore gained its independence, it has achieved recognition as one of the most robust trading and economic centres in the Asia-Pacific region.
"For businesses, the snapshot provides an overview of the tax changes presented in the Budget 2015 that will impact them. Businesses should take advantage of the new changes to strategically position their businesses for international development and growth," observed Mr Satish Bakhda, COO at Rikvin.
To encourage local businesses to expand and explore opportunities overseas, three new tax changes were announced. Amongst the three new tax changes, the International Growth Scheme was highlighted as a new scheme that will support high potential companies in their growth overseas, while they continue to anchor their key functions in Singapore. Qualifying companies will enjoy a concessionary tax rate of 10% for a period not exceeding five years on their incremental income from qualifying activities.
A multi-pronged approach towards new businesses and entrepreneurs aims to nurture the spirit of entrepreneurship in Singapore and reflects its ambitions to be the Silicon Valley of Asia, with seven new tax changes announced, details of which are set out substantially in the overview.
"The Government is aiming towards nurturing and strengthening Singapore's position as a financial services hub and an international maritime centre; and the tax changes proposed will enhance the competitiveness of locally based businesses vis-à-vis their international peers," Mr Bakhda added.
Indeed, there is much that the financial services sector can look forward to, with five new changes specifically for that sector, while the maritime sector can look forward to enjoying the benefits of more enhancements made to the Maritime Sector Incentive ("MSI"). In particular, the MSI will now cover mobilsation fees, demobilization fees and incidental container rental income, which were previously not considered as qualifying expenses.
To read the Budget snapshot, click here.
About Rikvin:
Established in 1998, Rikvin has partnered with thousands of investors, entrepreneurs and professionals who want to work or do business in Singapore. Rikvin's areas of expertise include company Singapore company registration, accounting, taxation and other related corporate services. Rikvin is also a licensed employment agency and offers a full spectrum of Singapore work visa services for professionals who wish to relocate to Singapore.
30 Cecil Street, #19-08 Prudential Tower, Singapore – 049712
(+65) 6438 8887
media(at)rikvin(dot)com
http://www.rikvin.com