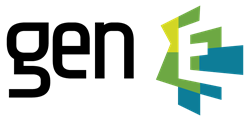 gen-E's deep experience in complex networks and telecommunication systems provided the expertise Grande Communications valued in their selection process
IRVINE, CA (PRWEB) March 10, 2015
gen-E®, a worldwide leader in IBM Cloud and Smarter Infrastructure professional services, today announced that Grande Communications, a major broadband communications company operator based in Texas, has selected IBM's Network Operations Insight Bundle for their cable/telecommunications infrastructure needs.
An expert reseller and Managed Service provider for IBM Cloud & Smarter Infrastructure software, gen-E guided Grande Communications' choice of IBM's technology for Grande's customized telecommunications solution.
"gen-E was key in architecting a customized solution with IBM's Cloud and Smarter Infrastructure software that met all of Grande Communications' needs. It was gen-E's deep experience in complex networks and telecommunication systems that provided the expertise Grande Communications valued in their selection process," said Ann Marie Francese, Business Partner Rep for IBM Software.
gen-E®, the former division of Resolve Systems ®, provides professional and managed services to enterprise companies running IBM Cloud & Smarter Infrastructure (formerly known as IBM Tivoli). Since 1999, gen-E has become a recognized worldwide leader in IBM Cloud & Smarter Infrastructure professional services, providing customized implementations and solutions for telecom, cable providers and a wide array of clients.
"gen-E has built strong relationships with service providers and global enterprise corporations, optimizing complex network and systems as they evolve. With our long history in the telecom and cable market, we were able to help Grande Communications find the best solution for their growing enterprise and custom-fit it to meet their exacting specifications," said Christian Mack, founder and CEO of gen-E.
ABOUT gen-E
Gen-E offers the most scalable network and system solutions for service providers, leveraging innovative technologies such as IBM Tivoli, NetCool and other solutions so that clients can scale their business without scaling their infrastructure. With a focus on improving service availability, quality, and operational efficiency, genE leverages 16 years of network management expertise to maintain 24/7 network uptime and prevent loss of service to customers. By enhancing internal collaboration and workflow, genE helps customers accelerate the launch of new services and significantly improves customer service through more efficient processes.
gen-E is recognized as a worldwide leader IBM Cloud & Smarter Infrastructure software professional and Managed Services supporting large technology infrastructure for service providers such as Wireless/Wireline, MSO's, Satellite Providers, and Enterprise organizations. As one of the few IBM Cloud & Smarter Infrastructure certified Resellers and Support Providers, Gen-E has attained a pinnacle of partnership with IBM.
ABOUT GRANDE COMMUNICATIONS
Grande Communications is a Texas-based broadband communications company that offers a full suite of Internet, TV and phone services for residential and business customers through its state-of-the-art, high capacity, hybrid fiber-optic network. Since its launch 10 years ago, Grande serves the following communities: Austin, San Antonio, Dallas, San Marcos, Waco, Corpus Christi, Midland and Odessa.
ABOUT THE LOTUS INNOVATIONS FUND
The Lotus Innovations Fund, located in Irvine, California, is a private equity fund focused on transforming Enterprise I.T. Professional Services companies into SaaS-based companies. By operationalizing a repeatable process with Lotus Innovations' proprietary methodology and embedded management, the fund creates a new paradigm that accelerates growth and valuations.
The innovative approach to investments in early stage Enterprise I.T. Professional Services companies and subsequent transformation into SaaS companies creates a systematic deal flow for other private equity firms and strategic alliance partners as each portfolio company is exited by Lotus Innovations.