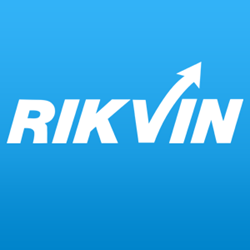 Germany is undeniably the industrial powerhouse of Europe. Yet, Singapore continues to remain one of the most important hub that offers an exciting platform and a business window for launching new investments
Singapore (PRWEB) March 08, 2015
Germany is located in the center of Europe and is one of the largest European countries. There are many unique characteristics which make Germany a profitable and investment-friendly country.
On the other hand, Singapore's ideal geographic location coupled with its liberal business policies makes it an exciting playground for international investors.
In its new comparative report, Rikvin emphasizes the major pull factors that lure investors to Germany and Singapore alike.
Starting a business
Germany is an open market and warmly welcomes foreign investors. In a bid to attract foreign investment, the German Government has made it a mandatory rule not to discriminate between the local investors and foreign investors. Foreign investors can all avail of the benefits granted to local investors.
The strengths of Singapore's current entrepreneurial environment are a pro-business government, a vibrant venture capitalist market, and ease of starting a business.
According to Doing Business 2015 Report by the World Bank, Singapore has been ranked 1st in the Ease of Doing Business while Germany was ranked 14th.
Taxation
The Corporate Tax Rate in Germany stands at 29.83 percent. Corporate companies, such as the limited liability company (GmbH) or the stock corporation (AG), based in Germany or with an executive board in Germany are liable to corporate income tax on globally generated income.
German-resident companies are subject to tax on their worldwide income whereas in Singapore, income derived only in Singapore is subjected to tax.
With a headline corporate tax rate of 17%, Singapore's effective rates are much lower when full and partial tax exemptions are taken into consideration. Companies are allowed a tax exemption of first S$200,000, subject to certain conditions. Further, capital gains in Singapore are not taxable.
The report gives a detailed summary of the taxation scenario in both the countries.
Working Culture
Germany is a modern, tolerant, and cosmopolitan society with an excellent standard of living. The specialized labour force and the geographical position of the country in the heart of the continent, gives Germany a competitive advantage.
German workers enjoy unparalleled worker protections and shorter working hours than most of their global counterparts.
Singapore, on the other hand has a very work-centric culture with long hours when required.
"Germany is undeniably the industrial powerhouse of Europe. Yet, Singapore continues to remain one of the most important hubs that offers an exciting platform and a business window for launching new investments aimed at the local, regional and global markets," commented Mr. Satish Bakhda, COO of Rikvin.
Read the complete report here.
About Rikvin:
Established in 1998, Rikvin has partnered with thousands of investors, entrepreneurs and professionals who want to work or do business in Singapore. Rikvin's areas of expertise include company Singapore company registration, accounting, taxation and other related corporate services. Rikvin is also a licensed employment agency and offers a full spectrum of Singapore work visa services for professionals who wish to relocate to Singapore.
30 Cecil Street, #19-08 Prudential Tower, Singapore - 049712
(+65) 6438 8887
media(at)rikvin(dot)com
http://www.rikvin.com