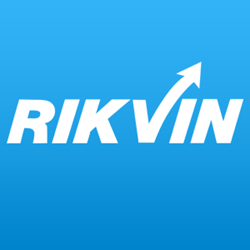 With the recent concerns and alarms raised about anti-money laundering ('AML') and combating the financing of terrorism ('CFT'), financial institutions have raised the bar for their assessments of potential clients across the board
Singapore (PRWEB) March 07, 2015
Rikvin, a leading company formation specialist in Singapore, announces the publication of a comprehensive guide on how to open a corporate bank account in Singapore.
While it may have gained its independence only 50 years ago, the tiny nation-state of Singapore has grown, and its exponential growth has led to it becoming one of the top financial centres in the Asia-Pacific region.
"Given the sophisticated financial ecosystem of 125 domestic and international banks in Singapore, companies should carefully assess which banks can provide them with the most useful and practical range of services to suit their specific needs," remarked Mr Satish Bakhda, COO at Rikvin.
The guide provides details on important information that companies should be aware of when opening bank accounts in Singapore. For example, it lists the necessary documentation that most banks require before a corporate bank account, which would include:

A resolution by the company's board of directors
Copy of the company's certificate of incorporation
Copy of the company's business profile
Copy of the company's Memorandum and Articles of Association
Copies of passport or Singapore national identification cards of all the company directors
Proof of residential addresses of the directors and ultimate beneficial owners of the company.
"With the recent concerns and alarms raised about anti-money laundering ('AML') and combating the financing of terrorism ('CFT'), financial institutions have raised the bar for their assessments of potential clients across the board," Mr Bakhda added.
As Singapore has been a long-standing member of the Financial Action Task Force ('FATF'), the MAS has implemented guidelines to improve AML and CFT compliance to mitigate the risks that financial institutions face. Given that there is a general respect of law in Singapore, all banks comply with the stringent laws and regulations set out by MAS; and will carry out a comprehensive series on checks and investigations on potential clients.
Before a company decides which bank it should approach, the guide recommends a list of 12 factors to consider before choosing a bank, as follows:
1. Bank Reputation and Rating
2. Specialisation and Niche Expertise
3. Business Focus of the Bank
4. Availability of Account and Channel Services
5. Products and Specialist Services
6. Fully Automated Services
7. Ease of Access to Account Services and Online Security
8. Location and Physical Access
9. Quality and range of Banking Support
10. Pricing, fees and interest
11. Initial Deposit and Minimum Balance
12. Documents Requirement and Ease of Account Opening
Dependent on the company's business and its overseas operations (if any), there are certain advantages and disadvantages of choosing between the various banks.
To learn more about how each company should assess the most suitable bank for its specific needs, click here.
About Rikvin:
Established in 1998, Rikvin has partnered with thousands of investors, entrepreneurs and professionals who want to work or do business in Singapore. Rikvin's areas of expertise include company Singapore company registration, accounting, taxation and other related corporate services. Rikvin is also a licensed employment agency and offers a full spectrum of Singapore work visa services for professionals who wish to relocate to Singapore.
30 Cecil Street, #19-08 Prudential Tower, Singapore – 049712
(+65) 6438 8887
media(at)rikvin(dot)com
http://www.rikvin.com