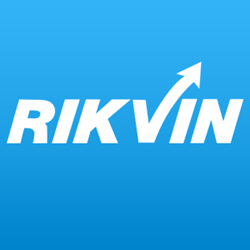 Based on our two decades of experience in partnering with thousands of entrepreneurs, these are the key areas that entrepreneurs and potential business owners should not overlook
Singapore (PRWEB) March 10, 2015
Rikvin, a leading Singapore company formation specialist, has published a comprehensive start-up guide for Small and Medium Enterprises (SMEs). The start-up guide published encourages new business owners and entrepreneurs to focus on several key considerations, such as budget, financing, marketing, a physical office and engaging a qualified support team.
"Based on our two decades of experience in partnering with thousands of entrepreneurs, these are the key areas that entrepreneurs and potential business owners should not overlook," commented Mr Satish Bakhda, COO at Rikvin.
Moreover, as a small nation-state with little natural resources, Singapore has had to focus on nurturing a population of skilled and trained employees and utilise innovative solutions, to reduce reliance on manpower, land and energy.
"Subsequent to the Ministry of Manpower's ('MOM') tightening of the foreign labour policy, many SMEs have suffered due to the higher costs associated with foreign manpower, which many SMEs have traditionally relied upon. However, SMEs can overcome this challenge by utilising automation to increase productivity, which the Government is actively advocating through various government schemes," added Mr Bakhda.
Government schemes and incentives available for SMEs address the four broad categories of raising productivity and restructuring, workforce training and support, overseas support and financing. In particular, schemes such as the Productivity and Innovation Credit ("PIC") scheme has been extremely popular among SMEs, as it allows companies to enjoy up to 400% in tax deductions or allowances and/or 60% cash payouts for investment in innovation and productivity improvements in any of the six qualifying activities. In the recent Budget 2015, the PIC scheme was highlighted as one of the most well received schemes and while the PIC bonus will expire in YA 2015, the PIC+ and main PIC schemes will continue until YA 2018.
Another scheme aimed at helping SMEs cope with labour costs is the Wage Credit Scheme, where the Government will co-fund 20% of wage increases for Singaporean employees earning a gross monthly wage of S$4,000 and below.
"It is encouraging to note that the new changes announced in the Budget 2015 signify the Government's continued commitment and support towards SMEs," remarked Mr. Bakhda.
SMEs that have begun exploring opportunities overseas will also be pleased to note that besides the existing Market Readiness Assistance Guide ("MRA"), the new changes announced during the Budget 2015 included a slew of new changes to spur internationalization, with the support level for SMEs under IE Singapore's grant schemes to be raised from 50% to 70%. In addition, a new scheme, the International Growth Scheme will be introduced, where qualifying companies will enjoy a 10% concessionary tax rate on incremental income from qualifying activities.
To read the guide, click here.
About Rikvin:
Established in 1998, Rikvin has partnered with thousands of investors, entrepreneurs and professionals who want to work or do business in Singapore. Rikvin's areas of expertise include company Singapore company registration, accounting, taxation and other related corporate services. Rikvin is also a licensed employment agency and offers a full spectrum of Singapore work visa services for professionals who wish to relocate to Singapore.
30 Cecil Street, #19-08 Prudential Tower, Singapore – 049712
(+65) 6438 8887
media(at)rikvin(dot)com
http://www.rikvin.com