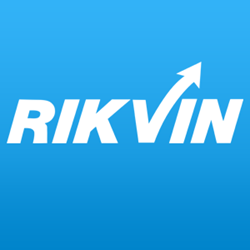 While investors may have no or little control over the investment decisions of the fund manager, some investors find that trusting a professional and dedicated fund manager who has the resources, experience and skills can result in profitable returns
Singapore (PRWEB) March 11, 2015
Rikvin, a leading Singapore company registration specialist, has published a company registration guide for Fund Management Companies ("FMCs") in Singapore.
With increasingly attractive pro-business policies and very competitive tax rates, Singapore is one of the world's most desirable places to set up a FMC, as evidenced by the growing number of FMCs setting up in Singapore.
A FMC is one that pools together money from several investors to invest in a portfolio of assets, in accordance with the fund's investment objectives and investment approach. Typically, a fund is managed by a fund manager.
"While investors may have no or little control over the investment decisions of the fund manager, some investors find that trusting a professional and dedicated fund manager who has the resources, experience and skills can result in profitable returns," affirmed Mr Satish Bakhda, COO at Rikvin.
Rikvin's comprehensive guide looks into the two main types of FMCs in Singapore, namely the licensed fund management company ("LMFC") that holds a Capital Markets Services license, or a registered fund management company ("RFMC"). The licensing and registration of FMCs is governed by the Monetary Authority of Singapore ("MAS").
As set out in detail in the guide, there are three options to set-up a fund in Singapore, with each having its own advantages and disadvantages.
Unit Trust
A FMC incorporated as a Unit Trust is managed by a fund manager and are regulated as collective investment schemes ("CIS"), and it is mandatory for unit trusts to appoint a licensed CIS trustee. A unit trust will have to prepare a prospectus and products highlight sheet ("PHS") for its investors and will also be obliged to deliver its annual report, annual accounts and auditor's report within three months of its financial year-end.
Private Limited Company
Funds that set up as a private limited company can enjoy the numerous double taxation agreements ("DTAs") that Singapore has with 76 other countries all over the world. It is a mandatory requirement for private limited companies to have at least one director who is ordinarily a resident in Singapore. Private limited companies will need to comply with the statutory requirements set out in the Companies Act, which include the filing of Annual Returns, preparation of audited accounts and appointment of auditors and company secretary.
Limited Partnership
A limited partnership is governed by the Limited Partnership Act. A limited partnership is essentially a general partnership with passive investors in the form of limited partners. The main limitation of a limited partnership is that its registration has to be renewed on an annual basis. While a limited partnership is free from most of the statutory requirements that private limited companies have to comply with, such as the preparation of accounts, a limited partnership is not seen as a separate legal entity and would not be able to enter into contracts in its own name.
"At Rikvin, we review the needs of our clients before suggesting how they should set-up their fund in Singapore. With the multiple pro-business policies, grants and various incentives available, Rikvin's team of specialists can advise how a fund can maximize its potential," Mr Bakhda concluded.
To learn more about the differences between FMCs and RFMCs, as well as the three different options that an FMC can be set-up, click here.
About Rikvin:
Established in 1998, Rikvin has partnered with thousands of investors, entrepreneurs and professionals who want to work or do business in Singapore. Rikvin's areas of expertise include company Singapore company registration, accounting, taxation and other related corporate services. Rikvin is also a licensed employment agency and offers a full spectrum of Singapore work visa services for professionals who wish to relocate to Singapore.
30 Cecil Street, #19-08 Prudential Tower, Singapore – 049712
(+65) 6438 8887
media(at)rikvin(dot)com
http://www.rikvin.com