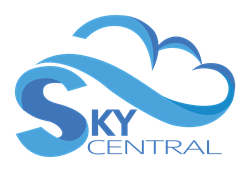 What attracted me most to SkyCentral, besides the exceptional team, is the timing and demand for what SkyCentral offers.
Bountiful, UT (PRWEB) March 10, 2015
SkyCentral, a Utah based company powered by GroupLink Corporation, announced today that Lon Price is joining the company as VP of Business Development, to further optimize business strategies and help with day-to-day activities. Lon Price comes with a wealth of experience in the industry, having spent the last 25 years managing technology companies through all phases of growth. As SkyCentral's new business strategist, Lon will be able to further utilize his skills and abilities.
Lon thrives on continuing to learn about emerging technology from trusted sources to identify and deliver the best solutions to meet pressing business issues. At SkyCentral, Lon will be responsible for working with technologies that increase the security of private information, improving systems audits, minimizing IT and help desk time commitments, and ensuring that systematic workflow processes remain consistent throughout an organization.
"What attracted me most to SkyCentral, besides the exceptional team, is the timing and demand for what SkyCentral offers – in this age of internet-purchasing, nobody wants to be 'Sold.' Rather, we want to research for ourselves – recognizing those sites that offer the best information for our decision, by purchasing from them. SkyCentral is the confluence of: high-quality content, leading edge cloud-based self-serve solutions, and solutions-capable customer advisors," Lon commented.
SkyCentral's potential with its innovative self-service solution, is a key factor that Lon recognized. This cloud-delivered solution removes the need for costly on premise IT solutions that require in-depth management. SkyPortal is fully customizable and automates numerous business processes. By reducing the number of support calls to IT, SkyPortal improves workforce productivity and enhances end user satisfaction. SkyPortal is designed to solve enterprise level solutions at a mid-sized business budget.
About SkyCentral
The SkyCentral self-service IT solution eliminates two sources of pain from any organization:

END-USER PAIN caused by not getting what they want from their IT department, when they want it.
IT PROFESSIONALS' PAIN caused by interruptions to pre-scheduled high-priority commitments, from fire-drill tasks which could be self-serviced.
Built on a powerful cloud-based workflow platform, the SkyCentral self-service IT solution automates many of the routine IT tasks which organizations face in every vertical market. For example, the SkyCentral K-12 Edition allows faculty and administrators to perform self-service IT related tasks from equipment and school facility reservations to mobile device tracking and more. SkyCentral also gives IT professionals the flexibility to maximize technician efficiency and to leverage the full extent of software and hardware investments. With Microsoft Active Directory and SCCM integrations, SkyCentral also provides a complete solution for cloud-based verified password reset and hardware/software/HR provisioning. SkyCentral's expertise in self-service IT has been featured in major news sources including Entrepreneur, CNBC, Forbes, Examiner, YAHOO! and Tech Cocktail. Learn more about SkyCentral here.