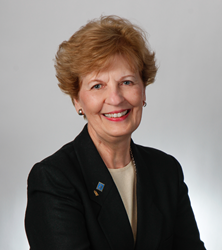 Northern Fairfield County, CT (PRWEB) March 06, 2015
William Pitt Sotheby's International Realty today announced that the firm has grown its market presence with the addition of several experienced real estate professionals, including the two owners and six of the agents from Greater Danbury real estate firm Hensal Realty. Joining William Pitt Sotheby's International Realty's Northern Fairfield County Regional brokerage are former Hensal Realty owners Betty and Tom Hensal, who will work now as agents, as well as former Hensal Realty sales agents Tammy DeSantis, Jessica Granger, Diane Haggas, Nancy Holbrook, Kellie Martone and Martha Robilotti.
"I am very pleased to welcome such an esteemed team to our firm," said William Pitt Sotheby's International Realty brokerage manager Adele Unger. "These agents have demonstrated an unwavering commitment to providing the highest level of service to buyers and sellers throughout the Greater Danbury area. Indeed, exceptional service is a phrase that is known locally to be synonymous with the Hensal name."
Betty Hensal, who began her real estate career in 1976 with the Brookfield and Danbury, Conn. offices of the insurance and real estate company Davis and Hoyt, purchased that company's Brookfield-based real estate business in 1994. She ran it as Davis and Hoyt Hensal Realty until changing the name to Hensal Realty in 2010.
Over the course of her career, Hensal has been highly active in the Northern Fairfield County real estate community. She has served as president and governor of the State of Connecticut chapter and the Greater Danbury chapter of the Women's Council of Realtors, as president of the Northern Fairfield County Association of Realtors, as a State Director of Connecticut Realtors for 20 years, on the Board of Directors of the Greater Danbury Chamber of Commerce for several years and on the Chamber of Commerce's Women's Business Council Steering Committee. She is a member and current chairperson of the Connecticut Realtors Risk Reduction Committee, member of the Connecticut Realtors Communication Committee, and member of the Brookfield Lions Club and the Women's Club of Brookfield, where she served as president. Hensal serves on the Greater Fairfield County Consolidated Multiple Listing Service Board of Directors and is its Treasurer. She is also proud to be on the Board of Directors for Ann's Place, a compassionate nonprofit organization that provides support and resources for individuals and families facing cancer, all at no charge.
Hensal has additionally been recognized with numerous honors over the years, including Realtor of the Year and Brookfield's Woman of the Year. She and her company received several awards for being one of the top performers in the country while Hensal Realty was a part of the Better Homes and Gardens franchise as well as the GMAC franchise. Hensal has earned numerous real estate designations including Certified Real Estate Brokerage Manager (CRB) and Certified Residential Specialist (CRS).
With a degree in education from Purdue University and previous experience as a teacher, Hensal has trained and guided numerous agents throughout her career to top producer status, and in some cases into becoming owners of their own companies. Now she says she looks forward to bringing her skills and experience to William Pitt Sotheby's International Realty.
"I pride myself on reputation, and believe that a firm's standing in this regard is what matters most in this industry. I am thrilled that Hensal Realty has earned such a high reputation for service, and know that this core trait shared by William Pitt Sotheby's International Realty makes for an excellent fit between our companies and agents," said Hensal. "We are all very excited to be able to offer our clients access to a wide array of benefits now, including an incredible selection of sophisticated marketing tools, global exposure and a great relocation department that reaches a national and international clientele."
In her spare time, Hensal enjoys spending time with her family including two sons and their wives and four grandchildren, as well as playing golf. She has served as director of the Ridgefield Country Club.
About William Pitt and Julia B. Fee Sotheby's International Realty
Founded in 1949, William Pitt and Julia B. Fee Sotheby's International Realty manages a $3.3-billion-plus portfolio with more than 1,000 sales associates in 26 brokerages spanning Connecticut, Massachusetts, and Westchester County, New York. William Pitt Sotheby's International Realty, combined with partner firm Julia B. Fee Sotheby's International Realty, is the largest Sotheby's International Realty(R) affiliate globally and the 28th-largest real estate company by sales volume in the United States. A full-service real estate firm headquartered in Stamford, Connecticut, William Pitt and Julia B. Fee Sotheby's International Realty provides ancillary services including commercial services through its affiliation with Building and Land Technology, a second-generation development company based in Stamford, Connecticut; William Pitt Insurance Services; and an award-winning global relocation division. For more information, visit the website at williampitt.com.
Sotheby's International Realty's worldwide network includes more than 16,000 sales associates located in 730 offices throughout 56 countries and territories.