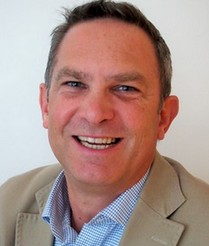 I am very excited to join the SIMBERRY team and be a part of something I know will bring success.... but also to all our customers in the GSM termination
Paris, France (PRWEB) March 09, 2015
Laurent brings with him over 20 years of experience of senior management and entrepreneurship along with a proven track record of success in the software and telecom industry (XandMail, Sagem, Completel, Quescom, iQsim).
Prior to joining SIMBERRY, Laurent co-founded iQsim and became VP of Sales and Marketing in 2009. During his time at iQsim, he succeeded in dramatically increasing its business year after year.
Laurent brings to SIMBERRY extensive management experience in international business, sales, as well as strategic partnerships. He has brought growth to international organizations, developing business and provided substantial increases in sales volume in both the service providers and mobile operators environment. SIMBERRY is looking forward to benefitting from his vast experience and expertise.
"I am really enthusiastic about Laurent joining us as CEO," said SIMBERRY's CTO Laurent Manso. "I have been working with him for the last 11 years. He is an energetic and inspiring leader always heading towards success. I know he will make a great addition to our team here at SIMBERRY."
Commenting on his appointment, Laurent said: "I am very excited to join the SIMBERRY team and be a part of something I know will bring success not only to the people working at SIMBERRY but also to all our customers in the GSM termination. I am also very confident that the innovative SIMBERRY solutions will bring to the Voice Termination market the security and efficiency expected for a long time. The entire team is highly motivated, committed and eager to shape what is already the future for the mobile termination business."
About SIMBERRY
The European company, founded in May 2014, provides innovative and vendor independent managed services for the voice termination market.
The SIMBERRY solutions (ShieldBerry, TopupBerry, TrackBerry and AdminBerry) enable service providers to increase the efficiency of their call termination business and support a wide range of GSM termination equipment available on the market.
SIMBERRY has offices in Europe, the United States and Central America.
For further information, please visit the SIMBERRY website at http://www.simberry.com or contact us on info(at)simberry(dot)com