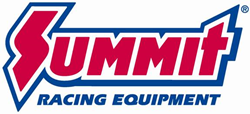 Tallmadge, OH (PRWEB) March 12, 2015
One place where off-roaders shouldn't cut corners is on the electrical system. Rather than try to reuse old, sketchy wiring, builders can get a brand new Painless Performance 15-circuit harness designed specifically for sand buggies, rock crawlers, and dedicated off-road vehicles.
The Painless Performance Extreme Off-Road 15-Circuit Harness is based on a custom 10 fuse/4 relay weatherproof fuse block. That means it can withstand the water, muck, and dust that usually wreak havoc on electrical systems. Builders can choose which circuits to use for each electrical component.
The harness also includes two 40 amp relays and two 20 amp relays, so it can handle high-current electrical devices like fans, EFI systems, water pumps, and auxiliary lights. It is sold as a kit that includes the wiring, fuse block, cover, mounting bracket, fuses, circuit breaker, crimp terminals, zip ties, heat shrink tubing, and relays.
It's no wonder that Powernation TV's Xtreme Off-Road team used a durable and versatile Painless Performance Extreme Off-Road wiring harness in its WD-40 "Specialist Jeep" project. Watch the full episode here.
Summit Racing Equipment
http://www.SummitRacing.com
1-800-230-3030