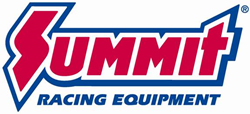 Tallmadge, OH (PRWEB) March 16, 2015
Racing brake pads aren't necessarily good for the street; they can be noisy, generate significant brake dust, or prematurely wear the brake rotors. Power Stop Z23 Evolution Ceramic Sport Brake Pads provide improved braking performance for spirited driving, without the major drawbacks of a race pad.
Using a carbon fiber-ceramic compound, Z23 Evolution Ceramic brake pads resist brake fade up to much higher temperatures (over 1,200° F) than stock pads. Plus, the carbon ceramic material generates much less dust than a race-specific pad. Best of all, Power Stop wraps the brake shims in rubber, which suppresses pad vibration to greatly reduce brake squeal.
The end result is an ideal break pad for drivers who want high performance without sacrificing daily-driver reliability. The pads are well suited to medium-horsepower cars. For vehicles sporting larger diameter aftermarket wheels, Power Stop recommends its Z26 Extreme Performance Series Brake Pads.
There are over 500 Z23 Evolution Ceramic Sport brake pad sets, encompassing thousands of 1965-2014 cars and trucks, for front and rear axle applications.
Summit Racing Equipment
http://www.SummitRacing.com
1-800-230-3030