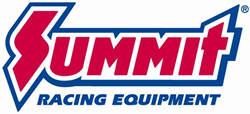 Tallamdge, OH (PRWEB) March 17, 2015
With a vast range of designs for different driving and vehicle applications, StopTech Brake Rotors represent a significant upgrade over the stock component. Most StopTech rotors have a corrosion-resistant E-Coat finish on both sides of the hat, inside the cooling vanes, and on the outside edge. The coating prohibits rust accumulation that can compromise braking performance and accelerate pad wear.
StopTech rotors come in two basic designs:
Slotted Rotors use StopTech's exclusive Vac-U-Slots to help evacuate gasses and dust, shed heat, keep the brake pad surface clean, and push water off the braking surface during rainy conditions for better stopping power.
Drilled Rotors are cross-drilled to improve heat and gas dissipation. Cross-drilling also helps wipe away the debris that forms between the pad and the disc to improve stopping power.
Drivers can also opt for rotors that incorporate both drilled and slotted features.
See StopTech Brake Rotors at Summit Racing
Summit Racing Equipment
http://www.SummitRacing.com
1-800-230-3030