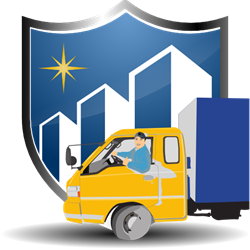 No more rifling through a clipboard, this is great. It's easy and fun to use.
New York, NY (PRWEB) March 10, 2015
Building Intelligence Inc. announced today that they have released its new Mobile App to the Google Play Store to facilitate the secure processing of vehicles and vendors at the perimeter without delay. SV3 mobile is an extensible software application designed to securely manage vehicles, visitors, and vendors access into a facility, campus or loading dock area.
With this new mobile application, Building Intelligence SV3 mobile can be launched anywhere there is a mobile signal. This technology provides security directors, facility managers, and property managers an immediate opportunity to run a meaningful security operation at any loading dock, guardhouse or control point where vehicles are entering a secure area.
"Vehicle access management is a critical security issue. Vehicles are being processed with clipboards and radios; that is about to change," says Building Intelligence's CEO Jeffrey Friedman. "SV3 mobile is a cost-effective, cloud based solution to address these issues intelligently, allowing facility operators anywhere in the world to quickly identify and authorize vehicles. SV3 mobile supports logistics and enhances operations while mitigating the risk of unknown vehicles and drivers entering the facility. There is no doubt that vehicle and visitor access security should be a serious consideration in any security plan, SV3 mobile provides an effective, efficient means to be smart about it."
The SV3 mobile application is currently available on android IOS. The company will be releasing an Apple IOS version this year as well. The mobile application will enhance your SV3 solution whether you are hosting it on a private enterprise server or on Building Intelligence's cloud –based infrastructure. SV3 mobile is operational on consumer level Android devices, but BI also offers it bundled on hardened weatherproof industrial handheld mobile devices.
Guards have quickly learned this process, commenting, "No more rifling through a clipboard, this is great. It's easy and fun to use."
The SV3 mobile application, when combined with License Plate Readers will capture the vehicle identity and the driver identity within seconds, providing actionable intelligence directly and immediately to the guard at the perimeter. Vendors who are pre-enrolled will be fast tracked into the facility, similar to the much desired TSA pre-check concept.
About Building Intelligence Inc.:
Building Intelligence is a software company providing innovative technology solutions for security practitioners and building owners to manage visitors, vehicles and vendors. Building Intelligence Inc. is a privately owned business based in New York, NY. The firm's cloud-based solutions are known as Shortpath, SV3 and Secure Vendor, uniquely positioned to address a niche in the security market improving operations and lowering risk associated with the management of visitors and vendors as they enter on foot through the front door or in a vehicle at the loading dock or parking area. The modular solution set is being widely adopted in many major metropolitan markets and being sold, deployed and supported by an authorized security systems integrator channel with expertise in the identity and access management domain.