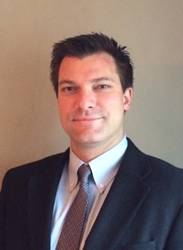 Mike Kotula's experience and insights will help fleets mitigae risk and reduce finanancial exposure -- Wayne Smolda, CEI president and CEO
(PRWEB) March 06, 2015
The CEI Group, Inc. (CEI), a fleet driver management service provider, announced today the appointment of Michael Kotula as Southeast regional sales manager.
Mr. Kotula comes to CEI from LexisNexis Risk Solutions, where he was a regional account manager for vertical market claims. Prior to that, he served as product manager in the automotive Managed Repair Program for Crawford and Company.
"Michael's combined experience, with risk management as well as with claims in managed repair programs, provides valuable perspective on the accident, safety and risk management needs of our fleet clients," said Wayne Smolda, CEI's president and chief executive officer. "His insights will help them mitigate risk and reduce financial exposure."
In addition to a bachelor's degree in business management from the University of Phoenix, Mr. Kotula also holds ARM, AIS, and AINS certifications. He will be based in Atlanta, GA.
About CEI
As the fleet industry's foremost provider of fleet management services, CEI combines technology-enhanced vehicle accident, driver safety and fleet programs that reduce accident-related costs. Its provider network consists of some 4,000 collision repair shops in North America, and includes nearly 1,000 truck collision repair centers. Its customers include self-insured, commercial, and institutional and government fleets, directly and through alliances with fleet leasing companies. CEI also provides vehicle direct repair program outsourcing to leading property and casualty insurance companies.
Founded in 1983, CEI has headquarters near Philadelphia, PA, and field sales offices in Trevose, PA, Tulsa, OK, Atlanta, GA, and Minneapolis, MN. In 2000, CEI launched its DriverCare™ solution, which includes fleet risk management, MVR ordering and compliance, on-line and behind-the-wheel driver safety training and a safety newsletter. For more information about CEI, please visit ceinetwork.com