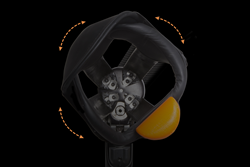 The Infinite Socket is now being used by amputees spanning the nation, including veterans and children. We have users of all activity levels. Athletes, weekend warriors, and those simply looking for everyday comfort.
San Francisco, California (PRWEB) March 09, 2015
LIM Innovations™ - a California-based medical device start-up company - launched the Infinite Socket™ in September of 2014. In six months, under a limited market release, the breakthrough device has generated more than 10 clinical partners and providers from New York and California to Florida and Hawaii.
"The past six months have been huge. The Infinite Socket is now being used by 55 amputees spanning the nation, including veterans and children" says chief executive officer and Co-founder, Dr. Andrew Pedtke. "We have users of all activity levels. Athletes, weekend warriors, and those simply looking for everyday comfort."
The Infinite Socket has been well received by the amputee community. Graham Gill, San Francisco resident and Infinite Socket user states, "I used to be refined to a wheelchair and spent the majority of my time on the couch living on what I called a 1-for-3 schedule. For every one day of being active, the following three days I was refined to a wheelchair or couch. Since being fit with the Infinite Socket, I have the ability to get up every morning and put my leg on, as you would your shoes, and go on living my life. The Infinite Socket has given me my life back."
The Infinite Socket aims to aid the clinical needs of amputees and demands of prosthetists. The device decreases fitting time exponentially and allows users and prosthetists to adjust the socket for a fine-tuned fit. The Infinite Socket eliminates the need for test sockets and utilizes modular components to decrease clinical time, and expedite the process from initial fit to final socket.
Infinite Socket Provider, Francois Van Der Watt, CPO,LPO of HORTON'S Orthotics & Prosthetics out of Little Rock, AK says, "The number one reason for making the Infinite Socket the "go-to" system for my Transfemoral patients is the cost savings towards my biggest expense in practice: my time. I can evaluate and measure my patient in one visit and the socket adjustability allows me to fit and deliver a socket at the next visit. No more spending time trying to find a comfortable and functional socket for my patient."
Michael Plafker, CPO & Owner of SFPOS based out of San Francisco, CA and also an Infinite Socket Provider adds, "I think adjustability is the key. Think of the Infinite Socket as a ski or a snowboard buckle. If you watch someone at a ski area with a snowboard, they are always adjusting, making micro-adjustments on the boot, to tailor the fit. That is what you're doing here, you've got a piece of equipment that is attached to you, and you make these fine adjustments throughout the day. The patients that I've spoken to in the last few days have been really excited and the ones we've fitted with the socket are already seeing great success."
The device has been developed using refined materials, modern design, and advanced manufacturing techniques. It maximizes comfort and performance, empowering users to control their amputation, not be controlled by it.
"We are a tech team with clinicians at the foundation. Technology like 3D printing and industrial design support the answers to the questions and indications we are looking to solve," added Dr. Pedtke. "LIM Innovations aims to redefine the Bay Area start-up scene with technology and design for a purpose. With this technology we are embarking on a movement to bring the O&P industry to a new level with improved comfort for patients and a more efficient health care delivery method for the field of prosthetics."
The LIM Innovations team recently made an appearance at the 41st Academy Annual Meeting in New Orleans (AAOP) where they hosted a four-hour technical workshop. The workshop gave a detailed presentation about LIM Innovations and its product line, trained clinicians to fit the Infinite Socket™, and invited new attendees to discuss how to become a LIM Provider. LIM Innovations took this opportunity to move from a Limited Market Release to a full Provider Platform. During the conference, they received over 40 LIM Provider applications.
LIM Innovations has been active on multiple fronts. Most recently, they were awarded a $50,000 grant from the National Capital Consortium for Pediatric Device Innovation, following a successful presentation on a pediatric prosthetic solution at the University of Maryland.
There are approximately 625,000 major limb amputees in the United States, with 75,000 new amputations performed each year. The field is ripe for change, as modern healthcare demands greater accountability for outcomes and cost.
"In fact, because of the success we have seen with the above-knee version of the Infinite Socket, we are diligently working on a below-knee version and pediatric version and hope to launch these, as well as advancements to the above-knee socket, this year," states Dr. Pedtke. "We have a lot in store for 2015 as we reach out to worldwide partners with developments within the prosthetics industry and non-profit partnerships on the horizon."
About LIM Innovations
LIM Innovations is a San Francisco based medical device start-up company developing technology in the prosthetic and orthopaedic surgery spaces. Founded by Andrew Pedtke MD (an orthopaedic surgeon) and Garrett Hurley CPO (a certified prosthetist/orthotist), LIM Innovations is developing prosthetic socket technology and transforming the industry with innovative, sustainable and accessible solutions, to meet important unmet clinical needs in the amputee population. LIM Innovations' goal is to increase expectations and options for amputees by providing more comfortable, better performing, aesthetic, and cost-effective technology. The first product, the Infinite Socket, uses a blend of structural design, materials, and modularity that will improve both comfort and access. For more information on LIM Innovations call 844-888-8LIM, visit http://www.LimInnovations.com or email info(at)liminnovations(dot)com.