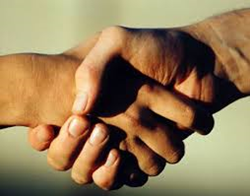 Topricin offers relief from pain and eliminates risks of organ damage by significantly helping to reduce the need for OTC and Rx medications
Rhinebeck, NY (PRWEB) March 06, 2015
Based on recent data from the National Health Interview Survey, an estimated 52.5 million (22.7%) of adults have self-reported, doctor-diagnosed arthritis. And children suffer from arthritis, as well. Topical BioMedics now offers help to those who suffer with arthritis with its "Get Arthritis Relief" initiative, whereby customers will receive 30% off their purchase when they buy directly from the company, plus a free ¾ oz. tube of Topricin, plus a tube of the product will be donated on each customer's behalf to a free pain clinic or other charitable cause with promo code ARTHO30.
An Overview of Arthritis
The term "arthritis" means joint inflammation. It refers to a group of diseases that cause pain, swelling, stiffness, and loss of motion in joints. Arthritis is also used to describe the more than 100 rheumatic diseases that may affect the joints and can also cause pain, swelling, and stiffness in other supporting structures of the body such as muscles, tendons, ligaments, and bones. Some rheumatic diseases can affect other parts of the body, as well, including various internal organs
There are several types of arthritis. The two most prevalent ones are osteoarthritis—which affects 27 million Americans—and rheumatoid arthritis, which affects another 1.5 million Americans, with women outnumbering men 3 to 1.
Osteoarthritis is the most common form of arthritis. This condition usually comes with age and often affects the fingers, knees, and hips. Sometimes osteoarthritis follows an injury to a joint, whereby years after the injury heals arthritis will manifest in the affected joint.
Rheumatoid arthritis (RA) happens when the body's defense system doesn't work properly. It affects joints and bones, and may also affect internal organs and systems.
Gout is another type of arthritis, which now affects approximately 8.3 million Americans. It results when uric acid levels get too high in the body and crystallize in connective tissue, in the joint space between two bones, or in both. Men, particularly those between the ages of 40 and 50, are more likely to develop gout than women.
Children are not immune from arthritic pain, and can be afflicted by juvenile arthritis (JA). Aaccording to a 2008 report from the National Arthritis Data Workgroup, about 294,000 children age 17 and under are affected with arthritis or other rheumatic conditions. These youngsters can develop almost all the types of arthritis that affect adults, but the most common type reported is juvenile idiopathic arthritis.
Chemical-based pain pills may offer relief from pain, but have adverse side effects. They are not only toxic to the body, but they literally shut the healing process down. Lou Paradise, president and chief of research, Topical BioMedics, Inc., says, "When we take ibuprofen, naproxen other NSAID's the body has to use the energy it needs for healing and maintaining cell integrity and instead use that energy to rid the body of these toxic chemicals to try and prevent damage to vital organs, such as the kidneys, liver, heart, and gastro-intestinal tract.
"Since 1994, our safe, effective Topricin pain relief and healing cream technology has been on the forefront of looking at the metabolic and cellular cause of pain and the underlying deficiencies that are responsible for deterioration of the integrity of bone and joint health. Arthritis is the number one condition people turn to Topricin to address."
Helping the Body Address the Pain of Arthritis the Safe, Natural Way
Topricin offers relief from pain and eliminates risks of organ damage by significantly reducing the need for OTC and Rx medications and, in some instances, has been shown to eliminate their use all together. But even if the need for Rx or OTC drugs cannot be eliminated, Topricin can minimize the amount used, and the side effects, which is a dramatic and significant benefit to the person suffering with arthritis. The Topricin approach provides a balance of intelligent holistic and conventional medical protocols.
How it works: Topricin is a combination biomedicine pain relief and healing cream technology the helps to balance metabolic healing functions where it is applied at the site of pain. The first action: detoxify the inflamed tissue deep in the pain site, stimulating the draining of excess fluids and toxins through lymphatic system. This action takes pressure off the micro-capillaries, restoring oxygen-rich blood flow to damaged cells. By reduce any buildup of toxins and excess uric acid or other waste byproducts from the pain site, there is a restoring of oxygen levels to the cells, maximizes the healing of damage cells. Pain relief is the result of healing the cells causing the pain.
"Always be mindful if you are taking prescription medications; be sure to let your doctor know if you are doing any other self-help treatments," says Mr. Paradise. "The Topricin approach provides a balance of intelligent holistic and conventional medical protocols."
About Topical BioMedics:
20 years in business and a Certified B Corporation, Topical BioMedics is a research and development leader in topical patented natural biomedicines for pain relief. The company's flagship product, Topricin® Pain Relief and Healing Cream, was introduced in 1994 and is now a leading natural therapeutic brand. A combination biomedicine formula, Topricin has been awarded a patent for the treatment of pain associated with fibromyalgia and neuropathy, and was listed among the Top 100 Green Products of 2012 by Healthy Holistic Living.
The Topricin family of natural healing products also includes Topricin Foot Therapy Cream, specially formulated to treat painful foot and ankle issues and conditions, and Topricin for Children, which received the Parent Tested Parent Approved Seal of Approval (with 5% of sales donated to pediatric cancer foundations). Made in the U.S.A., all Topricin products are federally-regulated over-the-counter medicines with no known side effects, no parabens, petroleum, or other harsh chemicals, no grease, and no odor.
For over 20 years, the company has assisted hundreds of thousands of people suffering with pain and those addicted to painkillers to achieve fully restored and robust healthy living. Unfortunately, millions of people continue to suffer in pain, with many experiencing the hazardous side effects of OTC chemical pain pills or negative effects of narcotic Rx painkillers—an epidemic that turns the lives of American families upside down and is undermining the very fabric of our country.
Topical BioMedics now offers TopTrack, a new app for on-the-go pain tracking and monitoring. TopTrack is available free of charge for iPad via the App Store, and will roll out on additional devices in the coming months. http://bit.ly/1rIQD89
Topricin is available in independent pharmacies, natural food and co-op stores nationwide, including Whole Foods, Sprouts, Pharmaca, The Vitamin Shoppe, Fred Meyer, Wegmans, CVS (Foot Care Section), Walgreens (Diabetic Section), and other fine retailers, as well as directly from the company.
For more information visit http://www.topricin.com
Sources:
Topical BioMedics, Inc.
National Institute of Arthritis and Musculoskeletal and Skin Diseases
WebMD
Center for Disease Control & Prevention
Mayo Clinic
Arthritis Foundation