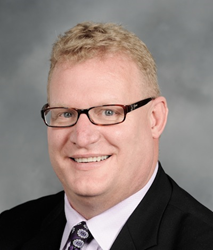 Omni-channel fulfillment is just one of many trends we're helping CPG companies address. It's an exciting time to be a logistics technology company.
Schaumburg, IL (PRWEB) March 09, 2015
Advanced Distribution Solutions, Inc. (ADSI) announced today that it has been chosen by CIO Review for the "Twenty Most Promising CPG Technology Solution Providers Award," an annual listing of the top most promising technology companies serving the Consumer Packaged Goods (CPG) industry. The selection is based on the evaluation of ADSI's integrated order fulfillment and multi-carrier shipping software solution, designed to help CPG companies manage fast-changing, dynamic delivery requirements in today's omni-channel fulfillment world.
"We're extremely honored to receive this award," said Bob Fischer, president and CEO of ADSI, "We've worked closely with many CPG companies for years, and through this collaboration have created flexible logistics technology solutions that enable them to respond quickly to changes in their distribution model. Omni-channel fulfillment is just one of many trends we're helping CPG companies address. It's an exciting time to be a logistics technology company."
This annual list of companies is selected by a panel of experts and members of CIO Review's editorial board to recognize and promote technology entrepreneurship. ADSI was chosen from a group of more than 300 companies being considered for the list by the CIO Review team.
"ADSI has been on our radar for some time in the CPG technology space, and we're pleased to showcase them this year in recognition of their continuing excellence in delivering top-notch technology-driven solutions," said Harvi Sachar, Publisher and Founder, CIO Review. "ADSI's solutions have continued to break new ground over the past year, benefiting its customers around the globe, and we're excited to feature them in our top companies list."
About ADSI
ADSI is an industry-leading provider of flexible logistics management solutions for manufacturers, distributors, online retailers, third party logistics providers (3PLs) and others. ADSI's solutions include Pack-IT, a mobile, scan-based order fulfillment solution, Ship-IT™, a multi-carrier shipping software solution for domestic and export shipping, SaaS shipping software, as well as modules for asset and inventory tracking; delivery tracking; dimensional weight calculation, mobile computing and more. ADSI is a Premier Zebra Technologies Partner, a ConnectShip® Platinum Partner, a FedEx Top National Solution Provider, a UPS Ready Certified Partner, a U.S. Postal Service Top National Partner and a Motorola Elite Level Channel Partner.
About CIO Review
CIO Review constantly endeavors to identify "The Best" in a variety of areas important to tech business. Through nominations and consultations with industry leaders, our editors choose the best in different domains. Top 20 CIO Review Logistics Technology Solution Provider is a listing of 20 Most Promising Logistics solutions companies in the U.S.