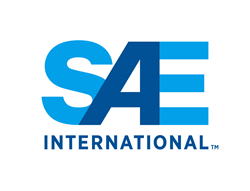 My Council colleagues and I look forward to lead SAE's automotive standardization process and contribute to higher quality of automotive products and processes. - Nand Kochhar
WARRENDALE, Pa. (PRWEB) March 09, 2015
Nand Kochhar of the Ford Motor Company was elected as new Chairman of the SAE International Motor Vehicle Council for the 2015-2016 term.
At Ford Motor Company, Nand Kochhar is Global Safety Systems Chief Engineer and Executive Technical Leader, Simulation. He also is a member of Technology Advisory Board, chaired by the Chief Technical Officer. Prior to this, he held the position of Chief Engineer, Materials engineering & Standards.
Since joining the company in 1990 as a Design Engineer, he went on to hold several positions of increasing responsibility including Chief Engineer, Vehicle Engineering and Chief Engineer, CAE & Durability Engineering. Kochhar also was Platform Vehicle Engineering Manager for F-Series Super Duty Truck, and prior to that he served in Ford of Germany. He is the President of Ford Asian Indian Association (FAIA), a key employee resource group supported by the Ford Diversity and Inclusion initiative.
"As the great Edwards Deming said, 'If you control an industry's standards, you control that industry lock, stock and ledger.' My Council colleagues and I look forward to lead SAE's automotive standardization process and contribute to higher quality of automotive products and processes," Kochhar said.
Bruce Smith, Director of Driveline Engineering at General Motors will serve as the Vice Chairman. Smith joined the Hydramatic Division of General Motors in 1989 and has held various positions within Powertrain, Vehicle Integration and Chassis Engineering.
The SAE Motor Vehicle Council serves industry, consumers, government, and the public by providing Technical Reports (Standards, Recommended Practices, and Information Reports) that contribute to the improvement of the overall performance, convenience, and safety of passenger car and light truck transportation and assist in the development of vehicles, systems, and components. It also is the role of the MVC to strategically guide the development of such Technical Reports.
SAE International is a global association committed to being the ultimate knowledge source for the engineering profession. By uniting over 137,000 engineers and technical experts, we drive knowledge and expertise across a broad spectrum of industries. We act on two priorities: encouraging a lifetime of learning for mobility engineering professionals and setting the standards for industry engineering. We strive for a better world through the work of our philanthropic SAE Foundation, including programs like A World in Motion® and the Collegiate Design Series™.