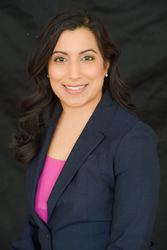 "It's an advantage to help people have babies with the resources available at Boston IVF - The Albany Center."
Albany, NY (PRWEB) March 17, 2015
Albany IVF has joined the world renowned Boston IVF fertility network and will now be known as Boston IVF – The Albany Center. Internationally recognized for its extensive clinical experience, advanced technologies, and groundbreaking research within the field of reproductive endocrinology, Boston IVF – The Albany Center will reinvest in and enhance every aspect of clinical care.
Founded by the late infertility specialist Peter Horvath, MD – and now under the leadership and cutting-edge guidance of Boston IVF, the most accomplished fertility network in the world, this unique affiliation incorporates the most advanced infertility treatments and exceptional care for patients who dream of one day becoming a parent.
Since 1986 Boston IVF's ground-breaking research has helped bring more than 75,000 babies into this world – and led to a history of industry "firsts", including the first IVF/ICSI baby in New England, the first donor egg pregnancy, and the first birth in Massachusetts resulting from a frozen egg.
Patients seeking treatment at their fertility center in Albany will receive improved access to the best treatment protocols and unique programs for specific conditions, new technologies that improve clinical success rates, and increased access to clinical trials and research initiatives, which often offer significant discounts on treatments and medications. Patients will also have access to an expanded network of Boston IVF experts who will come together to review and assist in complex cases. For patients with recurrent fertility problems, this is an especially unique model that will emphasize comprehensive care and improved outcomes.
Compared to the local average, Boston IVF – The Albany Center has the highest live birth success rate in Albany. For patients – this means fewer IVF cycles, access to new technologies, and less of a financial burden for a successful pregnancy in the shortest amount of time.
Along with Boston IVF Medical Director Steven Bayer, MD – Reproductive Endocrinologist Michael Alper, MD (both are Harvard Medical School Clinical Professors), and Sonia Bedi Elguero, MD – The Albany Center's new Reproductive Endocrinologist - their fertility team is devoted to providing the highest level of individualized care. "It's an advantage to help people have babies with the resources available at Boston IVF - The Albany Center," commented Dr. Sonia Elguero. She was proudly trained and mentored by Dr. Horvath – who inspired her to help individuals and couples achieve their dream of becoming parents.
For more information and to schedule a consultation, visit http://www.albanyivf.com or call 518.434.9759.