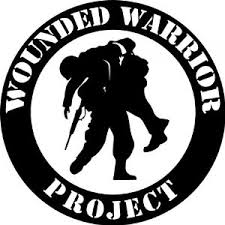 We all owe a tremendous debt of gratitude to the men and women who have served in our armed forces with honor and dignity. Ron Shelton, Breckenridge Associates Real Estate
(PRWEB) March 09, 2015
The historic town of Breckenridge, Colorado, is known for its many outdoor activities that can be enjoyed all year round. While the town may be small in comparison with others, boasting a total of 4540 residents in the 2010 US Census, it is truly big at heart. (1) A case in point is the Wounded Warriors Family Ski Week event that is to take place
in April.
This event is organized by Wounded Warriors Family Adventures, a non-profit based in Breckenridge whose sole purpose is to bring wounded military veterans and their families together for a week of bonding and fun. The organization reviews many worthy candidates for the event, and this year saw 83 different families apply, which were then whittled down to 25 semifinalists. (2) After an interview process, ten new families and one returning family were selected to enjoy the program. A key component of the event is that trained instructors who use the latest equipment can help wounded veterans once again enjoy outdoor activities such as skiing and snowboarding.
Breckenridge is an ideal location for winter fun as the ski area has a total area of 4.5 square miles. (3) Many tourists flock to the slopes of this historic town to enjoy themselves, and the locals are themselves passionate about such outdoor events. One case in point is realtor Ron Shelton of Breckenridge Associates Real Estate, who moved to Summit County in order to enjoy the great outdoors and be able to partake of sailing, skiing, rock climbing, and horseback riding.
The wounded veterans and their families will do much more than just ski or snowboard during the Wounded Warriors Family Ski Week. They can also enjoy some fly fishing, ice-skating, crafts, and sledding. Of even more importance is that the program will also focus on improving the lines of communication within the families of the veterans in order to promote increased understanding and support for one another.
The power of the great outdoors to help promote healing is something that is understood by visitors to Breckenridge and locals alike. Every year, visitors come to the mountains to get away from it all and recharge their batteries. Ron Shelton of Breckenridge Associates Real Estate follows this example by hosting the Mountain H.O.P.E. Foundation, a non-profit program that uses horses as part of physical and occupational treatment for individuals with disabilities.
The beauty of the Wounded Warriors Family Ski Week is that the entire family is included. Many veterans charities focus on the individual soldier, which is admirable, but the reality is that severe wounds impact not only the veteran, but their entire family as well. By including spouses and children, the Wounded Warriors Family Adventures promotes healing the entire family through counseling sessions, whether it's one on one or in mixed groups. Another benefit of the event is that affected families can associate and bond with other families that are going through similar experiences. This shows them that they're not alone, and many new friends are made.
Ron Shelton of Breckenridge Associates Real Estate applauds the tremendous heart and actions of Wounded Warriors Family Adventures. He notes, "We all owe a tremendous debt of gratitude to the men and women who have served in our armed forces with honor and dignity. The families of wounded veterans face difficult challenges, and it's amazing to see what a single group like Wounded Warriors Family Adventures can do to help them. They've been helping wounded veterans and their families since 2008, and their organization shows that Breckenridge is one community that has a big heart that cares quite a lot." (4)
You can visit the Wounded Warriors Family Adventures website at http://www.woundedwarriorsfamilyskiweek.org to learn more about this fine organization or to offer a donation.
References:
1) http://en.wikipedia.org/wiki/Breckenridge,_Colorado
2) http://www.summitdaily.com/news/15173868-113/wounded-warriors-family-
adventures-brings-wounded-veterans-and-their-families
3) http://en.wikipedia.org/wiki/Breckenridge,_Colorado
4) Quote from realtor Ron Shelton of Breckenridge Associates Real Estate