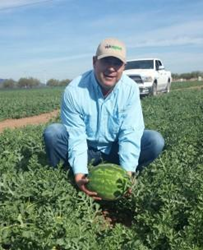 To qualify for the scholarship, students must be enrolled in a HACU-member institution for the 2015-2016 academic year.
Tucson, Arizona (PRWEB) March 07, 2015
Gilberto Salazar Escoboza has sponsored three scholarships of $1,000 each through the Hispanic Association of Colleges and Universities (HACU) Scholarship Program 2015-16. The Gilberto Salazar Escoboza, Videxport S.A. de C.V., and Empacadora Fruticola Santa Inés S.A. C.V. Scholarships will be awarded to eligible students from Southern Arizona and Southern California majoring in Agricultural and Ecological/Environmental Sciences programs related to sustainability and food source production. To qualify, students must be enrolled in a HACU-member institution for the 2015-2016 academic year. The application deadline is May 29, 2015.
HACU represents approximately 450 colleges and universities committed to Hispanic higher education success in the U.S., Puerto Rico, Latin America and Spain. HACU is the only national association representing existing and emerging Hispanic-Serving Institutions (HSIs), which enroll more than 50 percent of all Hispanics in postsecondary education. Thousands of college students have benefited from HACU collegiate programs, like the HACU Scholarship Program, the HACU National Internship Program and HACU Annual Conference Student Track Scholarships.
Gilberto Salazar's partnership with HACU is an extension of his philanthropic efforts in Mexico. He also sponsors scholarships to students in Mexico through the Bancomer BBVA Foundation, as well as individual student scholarships to Videxport and Empacadora employees and their families.
As general director of Videxport and Empacadora Fruticola, he has set the bar for excellence in produce production in Mexico. In addition to being a major economic benefactor to Mexico, Videxport is also a strong contributor to the U.S. market by exporting a large percentage of its produce to the U.S. The company adheres to the highest standards of food quality and safety and agricultural sustainability, and is dedicated to giving back to the community.
As he works to expand his efforts in the U.S., Gilberto continues his father's nearly 40 year tradition of excellence in growing, packaging and distributing high-quality produce. He also carries on his father's tradition of giving by continuing to better the conditions of his workers, as well as reaching out to the local community.
For more information regarding Gilberto Salazar Escoboza and his companies, please visit gilbertosalazarescoboza.com, videxport.com and videxport.com.mx/certifications.
Information about the 2015-16 HACU Scholarship Program is available at http://www.hacu.net/scholarships.