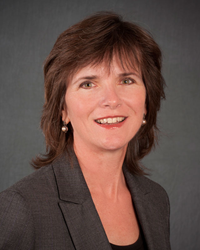 Miami, Florida (PRWEB) March 10, 2015
The Realtors Commercial Alliance of the MIAMI Association of REALTORS has elected Coral Gables Broker-Associate Barbara Tria as its 2015 president. She and the entire Board of Directors were recently installed at MIAMI's Annual Inaugural and Awards Luncheon.
The RCA MIAMI Board is dedicated to leadership in the commercial industry, the real estate profession, and the communities they serve. RCA MIAMI Leaders impact key policy decisions and important issues affecting the commercial industry, analyze information, are actively and visibly involved in events and programming, and promote Miami and South Florida real estate worldwide. MIAMI represents over 36,000 residential, commercial, and international real estate professionals.
Tria has more than 20 years of experience in commercial real estate in South Florida and North Carolina. She has specialized in Coral Gables/South Miami commercial real estate for the past 19 years. Her recent office sale transactions include the disposition of 141 Sevilla Ave. in Coral Gables for TD Bank NA and the sale of 3300 Ponce De Leon Blvd. in Coral Gables with the subsequent relocation of the seller's offices to the penthouse floor of 4000 Ponce de Leon Blvd. in Coral Gables.
In 2012, Tria was recognized by her peers as the RCA Commercial Realtor of the Year. She remains an active member of CREW-Miami, an association dedicated to commercial real estate professionals. At CREW-Miami's 2012 Award Ceremony, Tria won the "Unsung Hero Award." In 2013, she co-chaired the same event and netted over $40,000 for CREW-Miami. Tria volunteers for Fairchild Tropical Botanic Garden. She has served as the silent auction chair for Fairchild's annual Gala from 2004-2009. Tria has also served as an advisor for The Fairchild Challenge, an educational outreach program with international impact.
Tria studied at the State University of New York at Binghamton, where she received a bachelor's degree in English and Music in 1983. She also served as principal cellist of the University orchestra and string ensemble throughout her college career. Tria played professionally with The Tri-Cities Opera Orchestra and the Binghamton Pops Orchestra. After her undergraduate studies, Tria completed the "Managing the Arts" executive program at the University of North Carolina at Chapel Hill in 1986.
Joining Tria on the 2015 RCA MIAMI Commercial Board of Governors are 2016 Commercial President-Elect Maria G. Juncadella, CCIM of Fairchild Partners, Inc.; 2014 Commercial President Edward J. Redlich, SIOR, CCIM of ComReal Miami, Inc.; Barbara Liberatore Black of Cresa South Florida; Raymond Diaz of Americas Industrial Realty Corp.; Andrew M. Dixon of Dixon Commercial Real Estate; Stephen E. Gaunt, CCIM of Cresa South Florida; Jacque Huttoe of The Huttoe Group; Joshua Kohn of Kohn Commercial Real Estate; Jack H. Levine, ABR, ABRM, CRB, CRS, SRES of Levine Realty Inc.; John Lonardo, CCIM of Sperry Van Ness Commercial Realty; Frank Quesada, Esq. of Quesada Law; Patricia Rotsztain, Rotsztain & Sulichin; Brian Sharpe of Sharpe Properties; Scott Sime of Sime Realty Corporation; Christopher Sutton, SIOR of Flagler; David Wigoda, SIOR of Jones Lang Lasalle Bk. Inc.; Jennifer Wollmann of EWM Realty International and Danny Zelonker, SIOR, CCIM, E-Pro, TRC of Real Miami Commercial Inc.
Paul Cauchi serves as Senior Vice President of Commercial for the MIAMI Association of REALTORS. Teresa King Kinney, CAE, RCE, CIPS serves as the CEO for the organization.
About the MIAMI Association of REALTORS
The MIAMI Association of REALTORS was chartered by the National Association of Realtors in 1920 and is celebrating 95 years of service to Realtors, the buying and selling public, and the communities in South Florida. Comprised of five organizations, the Residential Association, the Realtors Commercial Alliance, the Broward County Board of Governors, the YPN Council and the award-winning International Council, it represents more than 36,000 real estate professionals in all aspects of real estate sales, marketing, and brokerage. It is the largest local Realtor association in the U.S., and has official partnerships with more than 125 international organizations worldwide. MIAMI's official website is http://www.miamire.com.
###