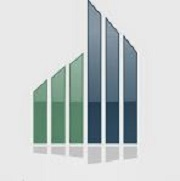 Talent Acquisition Services enhance our business advisory services at VQAgroup
Los Angeles, CA (PRWEB) March 08, 2015
VisionQwest Accountancy Group (VQAgroup) has formed a new division to enhance their business advisory group in the area of Human Resource services and staffing. VQAgroup – Talent Acquisition Services team will be headed by Mireya Arguelles, Director of Marketing and Staffing Services. The team will work with contracted clients on a nationwide and global basis in an executive search capacity. Finding the person or team to fulfill the needs of the firm's clients. VQAgroup has had a strong presence in the healthcare industry in its accounting and management advisory services to various medical facilities and skilled nursing facility clients. The firm has a strong data base of healthcare professionals in all levels of nursing, allied health, physicians, healthcare financial accounting and facility administration. As well as finance and accounting staffing resources.
Michael Lodge, Chairman of the firm stated, "By adding a new team to our firm it enhances our capabilities in our business services sector, providing clients with a professional team in the talent acquisition game of finding the right people for specific positions – client satisfaction."
VQAgroup has developed a very strong contracted relationship with large clinic groups in Southern California as well and surgical centers nationwide. The firm has also developed strong relationship with sub-acute care and skilled nursing facilities, as well as medical centers in placing strong healthcare professionals in all levels of healthcare and finance. The team is focused on the full treatment of their client's needs, perfecting the interview process, gathering the right information on each candidate, and delivering a candidate that is fully vetted prior to any discussion between the client and the candidate.
For more information on VQAgroup you may go to: http://www.vqagroup.com and on the talent acquisition team by going to: http://www.vqstaff.com The office phone is: 877.778.1770 Ext 701